The last Easter lunches of the season. These were from the last day of school before the term break - Thursday. I am so grateful for the break. We need a little time to slow down as a family. I'm sure we aren't the only ones.
Amy's lunch.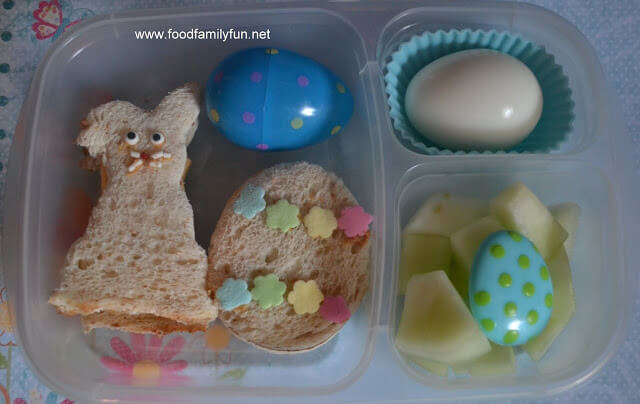 Easter bunny & egg sandwiches, mini chocolate in the plastic egg, boiled egg & honeydew melon
Rose's Lunch - same as Amy except fruit snacks in her plastic egg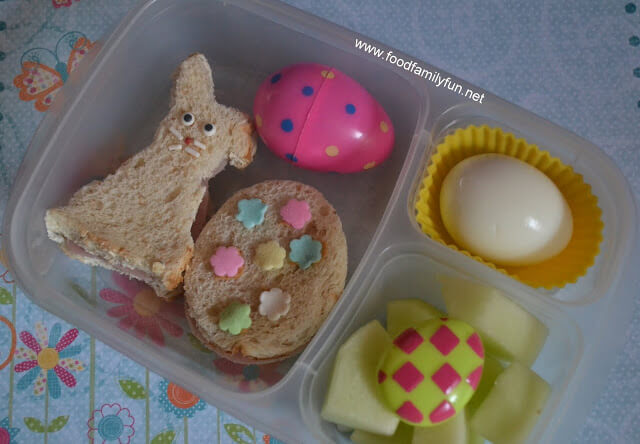 Hope that you all had a great Easter!