Remember me? So... I haven't blogged since October. I've found life to be very busy and I haven't photographed a single lunch until now. I found a moment this morning to take a photo of two lunches. Yay! Back on the wagon ;)
Snack box Lunch packed in a Planetbox Rover.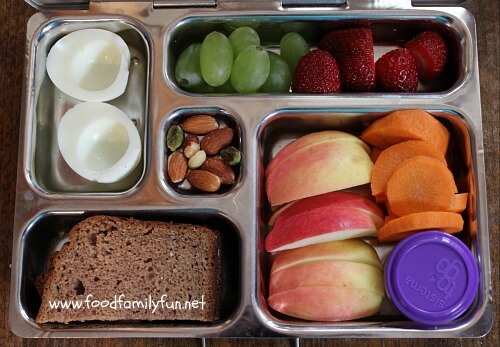 This was for Heidi. She has a boiled egg (yolk removed), grapes & strawberries (from our garden - deelish!), some nuts, apples, carrot coins with a bit of ranch dip and 2 slices of Peanut Butter Bread from one of our favourite lunch cookbooks.
The Best Homemade Kids' Lunches on The Planet
.
If you haven't bought it yet - go and get it right now. You will love it!
Heidi ate everything in her lunch save a few nuts.