Woo hoo! School's out for summer....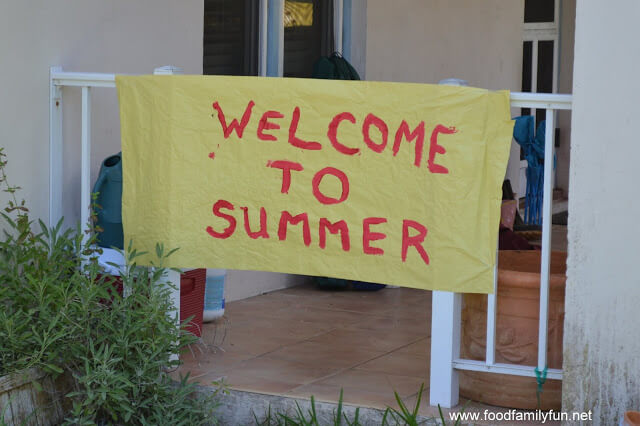 I made up a REALLY quick "Welcome to Summer" banner for the girls. They were very excited! School let out at 11:30am today and we went out for a nice lunch and then came home for a little playtime with a friend.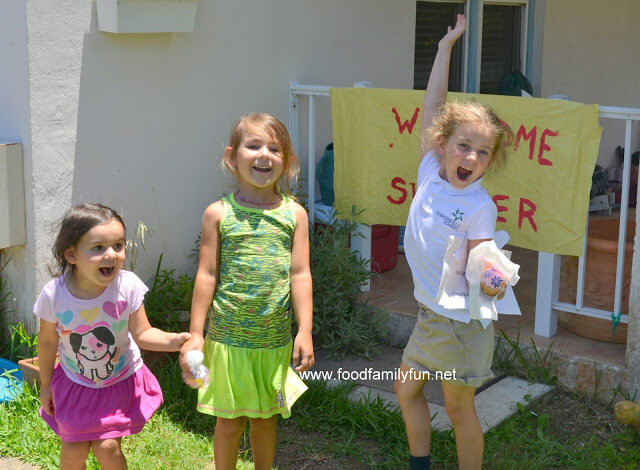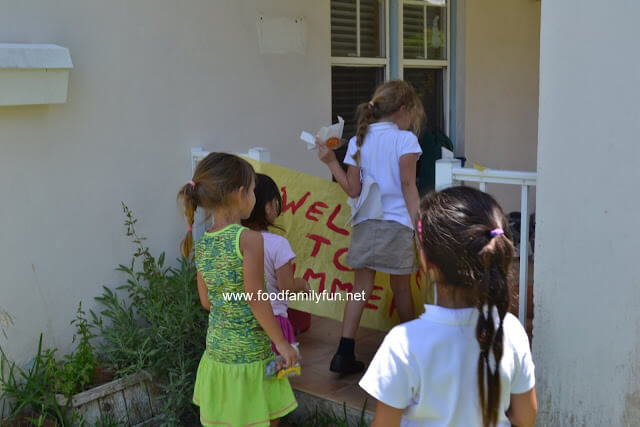 Here's our last day of school photo - the girls are right in front of the mosaic at school.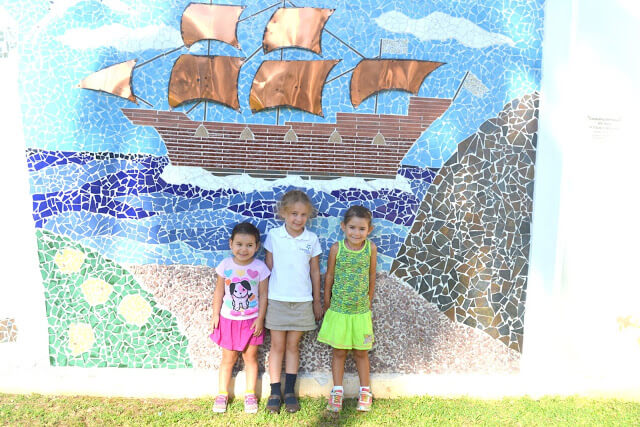 We're going to have lots of swimming lessons and do some family fun activities this summer. What are your plans?