The children had the opportunity to see a baby goat soon after it was born. We haven't made it to a real working farm yet as part of our family fin list, but this is a start. The baby goat was very friendly and kept coming right over to them and let them pat him (or her! I don't really know) under the fence.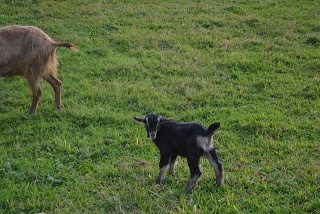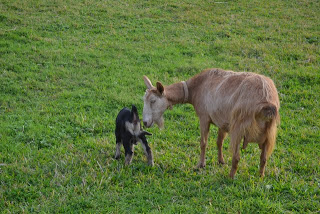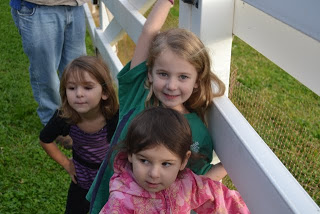 It was a bit like herding cats to get a photo as they were enthralled with the goats. I sort of got them to look in my general direction for a split second! haha.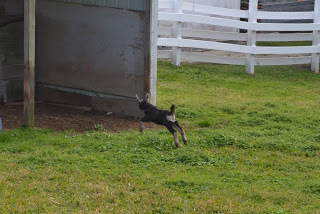 The baby goat was running after it's mother. They couldn't believe how fast it could run so soon after being born. It was feeding time and it's Mom was running to the feed bin with the kid in tow!