The girls made a fun dessert tonight. It's out of our children's cookbook by Anabel Karmel - Children's First Cookbook. It was pretty fun and very tasty!
It was easy for them to make together. Bash up some meringues. Mash and slice strawberries. Layer in a glass with strawberry ice cream. I didn't have to help with this except reaching some of the items from the cupboards, freezer etc. and read out the directions.
Rose's turn mashing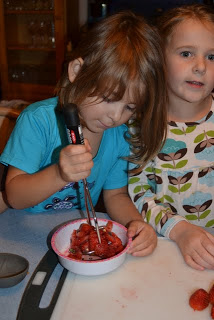 Amy slicing strawberries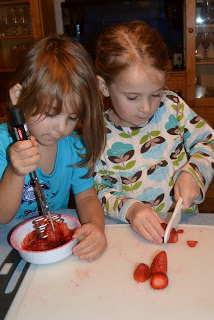 Heidi's turn mashing strawberries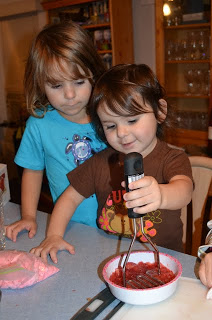 Ready to eat! We added a bit of whipped cream and left out the mint from the recipe. We also used pink crushed meringues instead of white.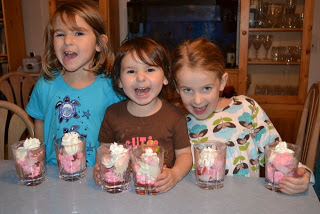 They each made two, one for themselves and one for Daddy, Mommy or Nana. Delicious!