Seriously. I wouldn't joke about chicken salad. It's my own recipe that has developed over the years. Now it's perfect - so I'm going to share the love :) Ozzie and I had it for lunch today - YUM!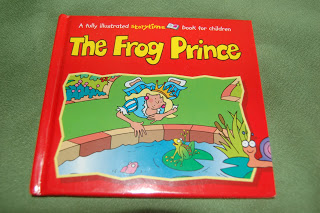 Curry Chicken Salad Wraps
2 cups cooked, shredded chicken (any kind, even leftovers, but white meat is best)
4-5 10 inch flour tortilla wraps
1/2 cup raisins
1/2 cup finely diced celery
3 scallions finely sliced, white & green parts
1/2 cup peanuts, roughly chopped
1 1/2 cups shredded cabbage (I eyeball it)
1/2 cup shredded carrots
(you can substitute about 2 cups bagged coleslaw mix for the cabbage & carrots as a time saver)
Sauce:
1/2 cup mayo
2 Tbsp lemon juice
2 Tbsp mango chutney (I like Sharwood's green label)
1 tsp distilled white vinegar
1 tsp sugar
2 tsp curry powder - I use Durkee
salt & pepper - if your peanuts are salted, go lightly with the salt or even omit it
I put all of the sauce ingredients in my magic bullet and whiz it for a few seconds. You could probably whisk it if your mango chutney isn't too chunky, or use a regular or immersion blender. In a meduim bowl combine all of the other ingredients (except the wraps!). Pour the sauce over and mix until everything is coated well. Cover and refrigerate for a few hours to let the flavours develop. Next, fill and roll the wraps. It ususally makes about 4-5 wraps depending on how much filling you use in each one. It's also good on toast or straight out of a bowl!! I used spinach wraps today, but really I think it tastes best on plain flour tortilla wraps.