The only Snowy Days around here are in the girls' lunches! There was a slight chill in the air last week but of course it doesn't snow here in Bermuda. I packed identical snow themed lunches for the girls. School is out so no more packing lunches for a while.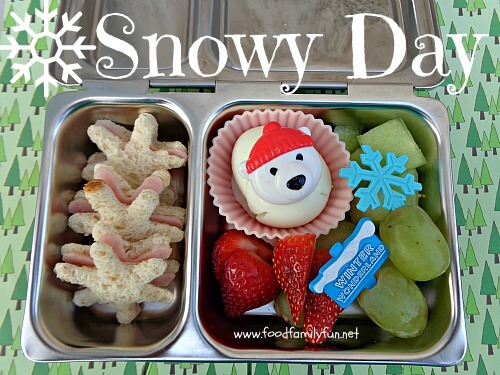 The girls had mini snowflake shaped ham sandwiches, a boiled egg, strawberries, grapes and one lunch got the last few pieces of honeydew melon.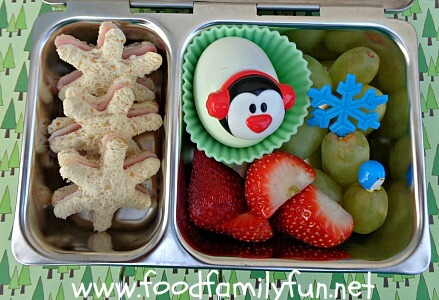 Wouldn't you know, as I finally post these lunches today it turned out to be a really hot and beautiful day! We spent lots of time outside in the sun, quite a contrast to the snowy day theme.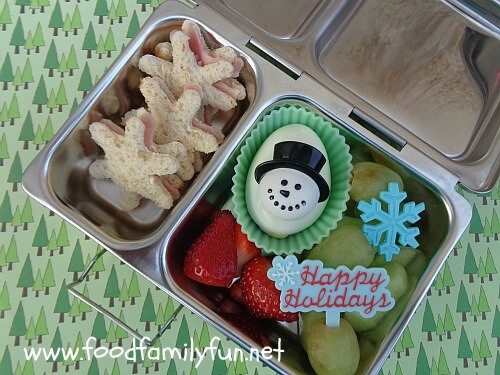 The next few days will be busy in our household with some last minute shopping and gift wrapping. Little Emily has so kindly unwrapped a bunch of our presents that were gifts for her cousins! What a rascal. We will make our Gingerbread house and bake some cookies for Santa.
Since I am still a bit busy with work I have put together some Christmas themed fun work binders for the girls. They were super excited when they saw me putting them together so I think that they will enjoy them. Hopefully when Emily naps in the afternoons they can work on their binders and I can get most of my work done. That's my plan anyway! I found lots of printables online and didn't have to create anything myself. Check out my
Pinterest Board
for ideas if you would like to setup some fun work for your little ones.
Here are some items that I used when making this lunch.
Disclaimer: if you make a purchase using the links on my site I may earn a small commission. Thank you for your support!