I caved into the pressure. I bought the Elf and the kids LOVE it! They named their new elf Snowflake and this is the breakfast when he arrived for the first time. I had originally wanted to start on December 1st but Amy went to a friend's birthday party sleepover so we postponed 1 day, starting on December 2nd. I had a few other fun touches that were meant to be added but the special items didn't arrive in time - so I am saving them for some fun elf scenes in the coming weeks.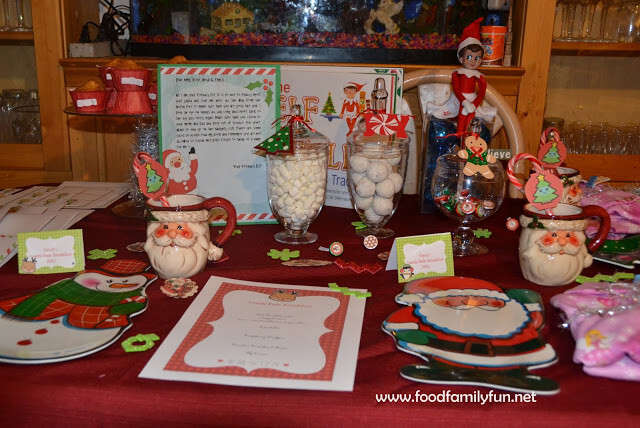 The girls had - raspberry mini muffins, snowballs (powdered donuts), Hot chocolate with marshmallows, whipped cream & sprinkles and a few elf kisses. Snowflake bought them all new pajamas and a book for Emily instead. I had
printed up a menu
and was planning on making these cute reindeer pancakes but they didn't want any! Another day then.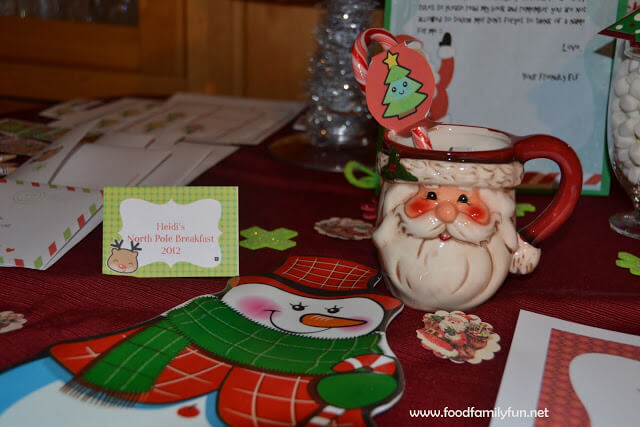 Each place setting had a little
namecard
, a fun plate and a new Santa Mug (from Gibbon's Company). The new plates that I had ordered did not make it in time so thankfully I had some fun holiday serving trays and I used those instead.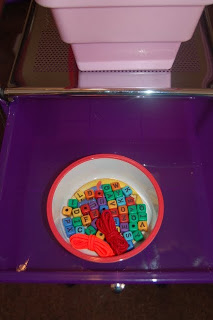 I typed out an introduction letter using
these party printables
and we also read the book in the morning. Well Amy read it to her sisters. I just cuddled on the couch with them :)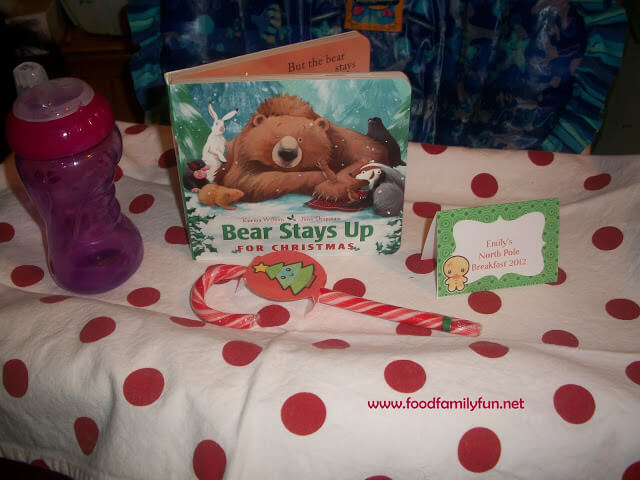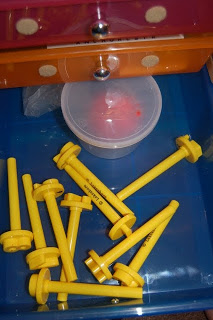 I think the hot chocolate was the highlight!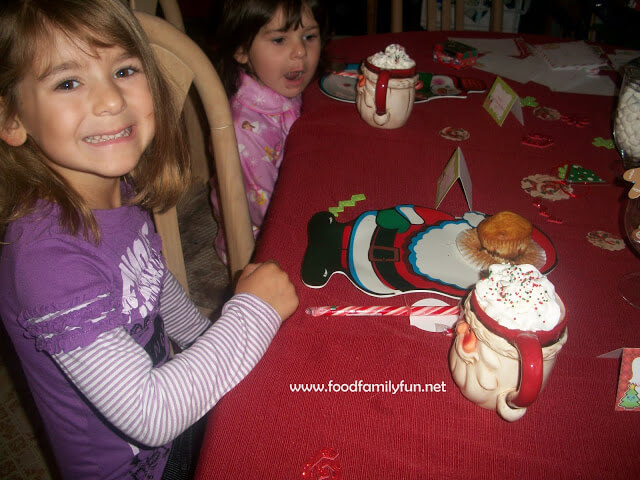 Rose woke up early, tried on her new pajamas and then promptly got dressed!
I purchased this stationery set from
PaperGlitter
and set it up so that they could write letters to Santa.
That was fun. Heidi wanted me to write for her. "Santa I really like you and please bring me these presents." Right to the point <3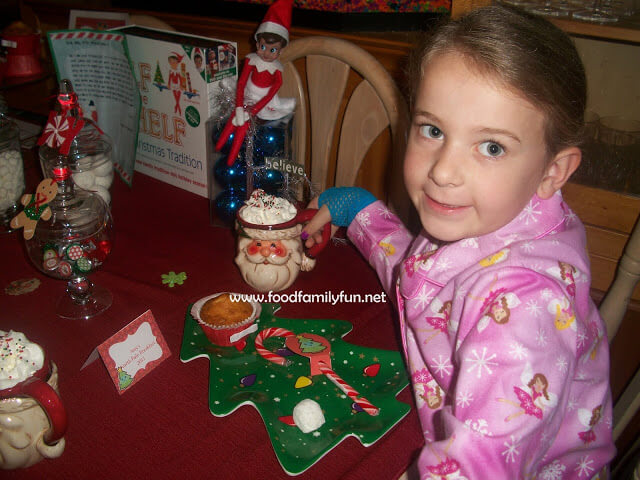 All smiles! Those little blue 80's style glove things were a party favor from the birthday party.
She wore them ALL DAY!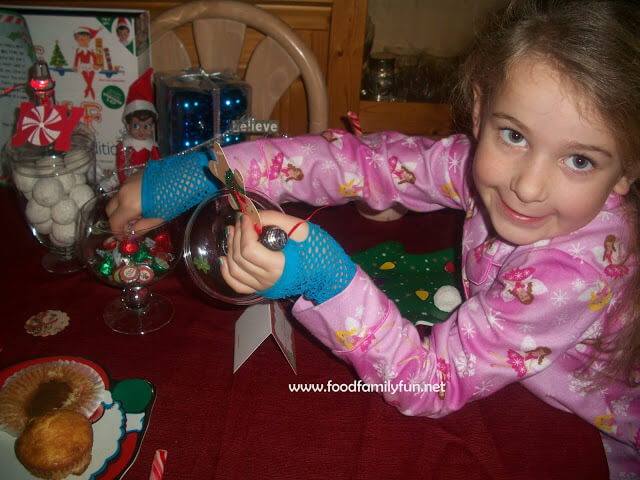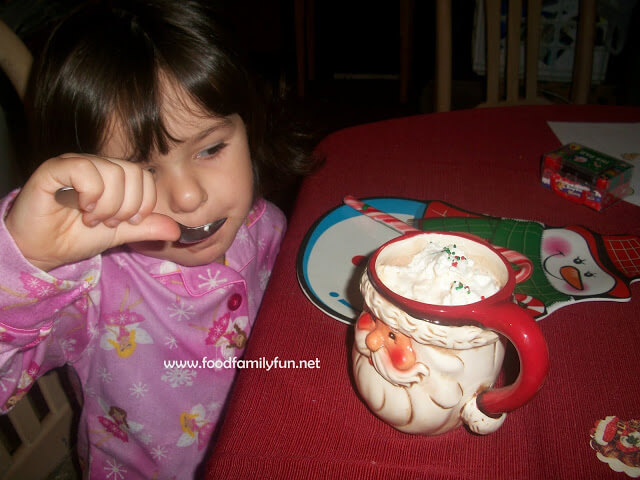 Snowflake has had a few adventures so far. Nothing too crazy. She took a ride on a dolphin, brought the girls the Elf on the Shelf DVD and watched it and tonight she is hanging out in our Christmas tree and decorated it with some reindeer candy canes. She is definitely a nice elf and I don't think she will get up to much trouble ;)