Yesterday, I posted one of Rose's favourite kinds of lunch - the snack box. Today her Planetbox has her second favourite kind of lunch - salad.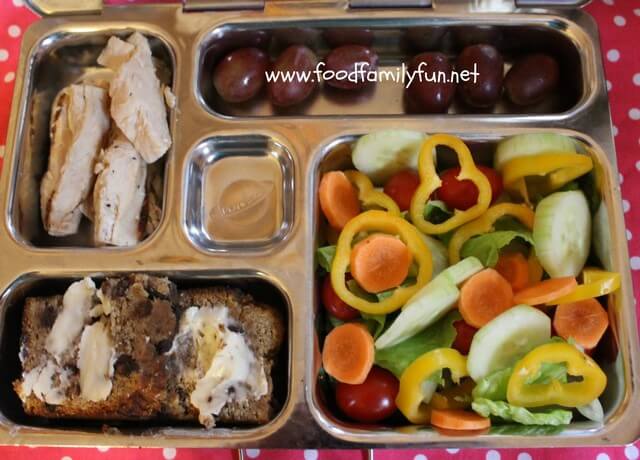 Rose has Applegate Farms chicken strips, red grapes, dairy & gluten free choc chip banana bread
(recipe from Natural Nutrition
) with probably a bit too large of a smear of dairy free butter like spread! The main compartment has all of her favourite veggies in a salad - romaine lettuce, grape tomatoes, yellow mini bell pepper, carrot coins & cucumber.
When she came home she said it was the best lunch ever, even the chicken. Love her.