I made some delicious pizza biscuits for lunch on Sunday and the girls had them in their lunches on Monday.
This was Rose's lunch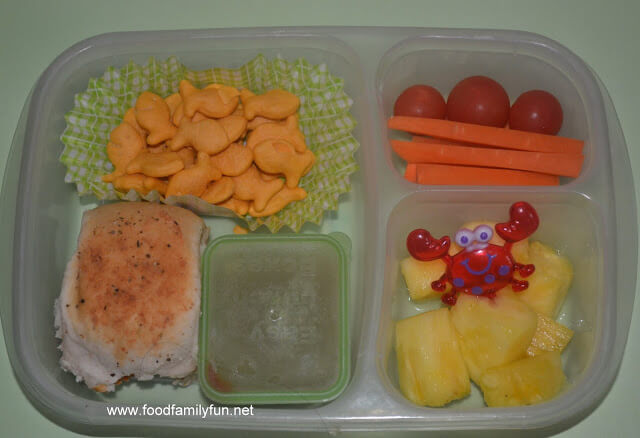 goldfish, pizza biscuit, marinara sauce for dipping
grape tomatoes & carrots from our garden, pineapple
Heidi's lunch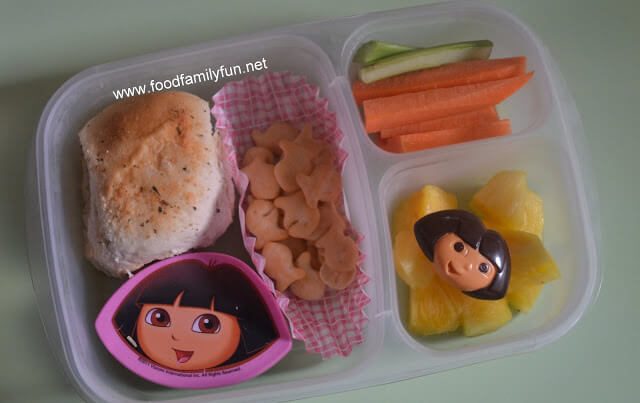 all of the same items except I swapped the tomatoes for celery.
Amy was at home feeling sick so I didn't pack her a lunch. She ate a few nibbles here and there at lunchtime.
Here's the recipe for the pizza biscuits, it's hardly an original idea and there are several versions around. These are very easy to make and my 3 year old was able to do much of the work. We actually didn't put pepperoni in each one as my the girls don't like pepperoni. So I marked each biscuit that was filled with pepperoni with 1/4 pepperoni slice on the top so that we could identify them when they were all baked.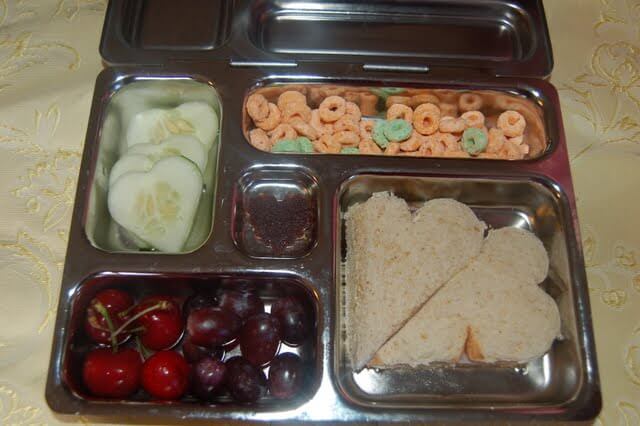 Pizza Biscuits
makes 16
2 cans grands biscuits
1 cup marinara sauce
16 slices of pepperoni (or 32 slices if you like extra pepperoni)
16 mozzarella bocconcini, each one cut into 3 slices
3 tbsp melted butter (or melted garlic butter - yum!)
1 tbsp Italian seasoning
1/4 cup grated Parmesan and Romano cheese
Preheat oven to 350F. Spray inside of 13x9 dish with non stick spray. Roll out the grands biscuits until flat. Put one small spoon of sauce in the middle. Don't spread it around too much or it will be difficult to wrap up. Add a slice or two of pepperoni and 3 slices of fresh mozzarella from the bocconcini. Pull up all of the sides and pinch into a ball shape. Put seam side down into the prepared dish. Repeat until all of the pizza biscuits are filled and in the pan. They will just about fit, you'll have to squish that last one in there a bit but they all will cook evenly. Brush the tops with melted butter and then sprinkle with the Italian seasoning and the grated Parmesan & Romano cheese. Bake for 15-20 minutes until the biscuits are puffed and browned on top. Leave to cool in the pan. Warm the extra marinara sauce and use for dipping. Yum!