St Patrick's Day is coming up so I made a fun Irish themed lunch for Rose last week.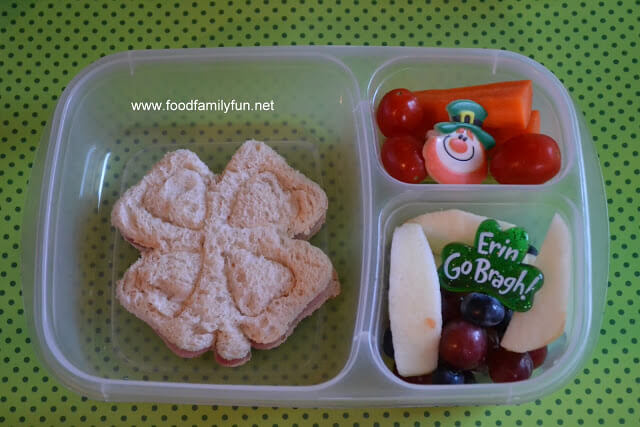 lucky clover sandwich, carrots, grape tomatoes, celery
grapes, blueberries, apples
She ate almost everything and came home wearing the leprechaun ring! Funny girl.

If you want to check out some other fun Irish/St Patrick's day themed lunches click here!