School day 2 - Mini Sandwich lunch box for Emily.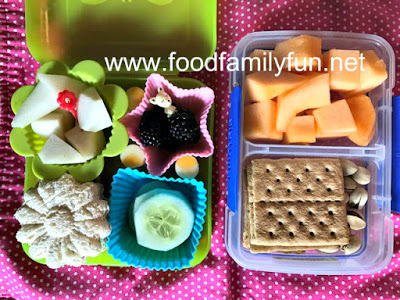 Diced pears, blackberries, cheese stick
mini flower jam sandwich (with a couple of square off cut sandwiches underneath)
cucumbers
Her snack is shown next to lunch - pistachios, graham crackers & cantaloupe.
The green sandwich box is a crocodile creek sandwich container and her snack is in a sistema container.
She ate most of this but did leave a blackberry, some pear and cucumbers.
Heidi's lunch day 2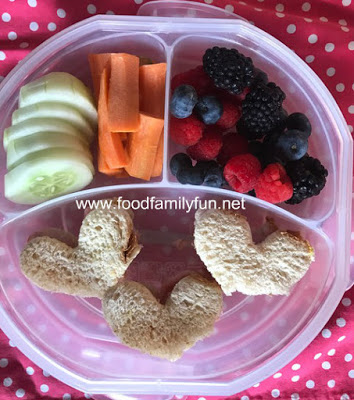 cucumbers & carrots. assorted berries
mini heart ham & mustard sandwiches.
She ate almost everything too!