Star themed bento for Rose -- with NO SANDWICH. I asked her what she wanted for lunch today and she said I don't want a sandwich. It's official. Sandwiches are off the list!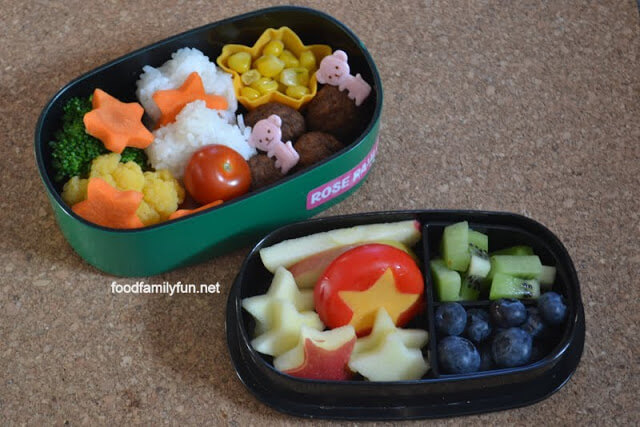 broccoli, yellow cauliflower, carrot stars, 2 rice stars, corn, meatballs
2 cherry tomatoes from our garden
apple stars, babybel cheddar cheese, kiwi and strawberries
I included a teeny little spoon and a mini cup (saved from takeout) of BBQ sauce for her meatballs.
The broccoli and the cauliflower are lightly steamed, the carrots are raw since she wanted them crunchy.

shared on: