Heidi so sweetly asked me for a bunny sandwich last Wednesday :)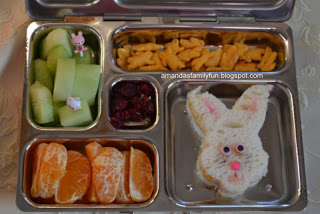 honeydew melon, bunny crackers, clementine, craisins,
bunny ham and cheese sandwich
These were the most delicious clementines that we've had in ages! My mom bought us one of those mini crates and we went through it very quickly. They were so sweet and juicy <3.