A pretty little butterfly themed lunch for Heidi. This was packed a week or so ago. I still have several lunches to post but am almost caught up.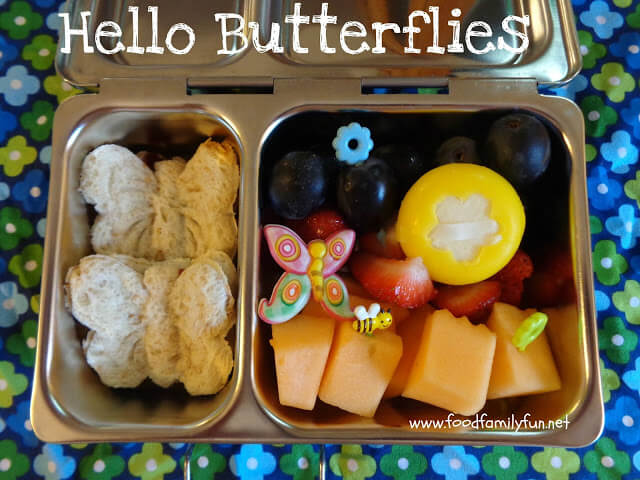 Heidi has two strawberry jam filled, butterfly shaped sandwiches that I made using my new cookie cutter. Purple grapes, strawberries, cantaloupe and a babybel cheese. She LOVED this lunch, she said "Hello Butterflies!" She left a few bites of the babybel cheese and a couple of pieces of fruit so I guess it tasted good too ;)
Here are some items that I used when making this lunch.
Disclaimer: if you make a purchase using the links on my site I may earn a small commission. Thank you for your support!