Last Sunday, the girls and I made these adorable cupcakes for Rose's end of year class party. We went to a classmate's house to swim in their pool, play on their play equipment and feed some fish off of their dock. It was a marvelous day!
These little fish were seen on pinterest many times over :) They are mini cupcakes and mini m & m's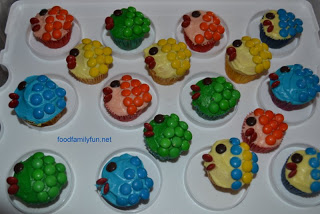 These cute little swimming bears were also on pinterest many times over!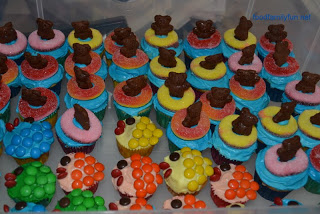 They are mini cupcakes, icing, peach or watermelon gummy rings and a teddy graham.
We made the the swimming bears assembly line style. I frosted the icing, Rose put on the gummy rings and Amy stuck in the teddy graham and lined them up. It was fast work and fun for the girls. Heidi was not interested in helping but quite happy to taste test.
The kids at the party really liked them - but come on, what's not to like!?!