Quack! Quack! A fun little ducky lunch for Rose from last week.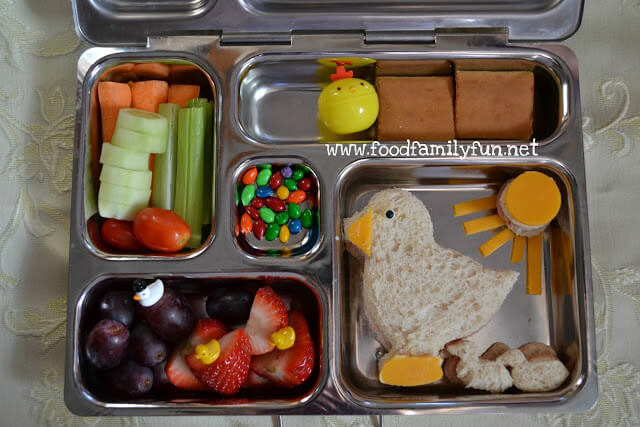 carrot sticks, celery, cucumber, grape tomatoes, red grapes, 2 fig newtons
candy coated sunflower seeds, 2 vitamins in the little chick container.
Mommy duck, baby duck and sun ham sandwiches.
I have loads of lunches to post from the last couple of weeks. I have been so busy with work and school that I just haven't had a chance to post them. We still have several weeks of school left but it already feels like summer vacation because the weather has been great!
Here are some items that I used when making this lunch.
Disclaimer: if you make a purchase using the links on my site I may earn a small commission. Thank you for your support!