A cute puppy lunch for Amy. Amy has been begging for a puppy, a real puppy, for sometime now. We just aren't prepared to start that journey yet. One day we will. For now she'll have to settle for a puppy in her lunch. She was thrilled and ate it all.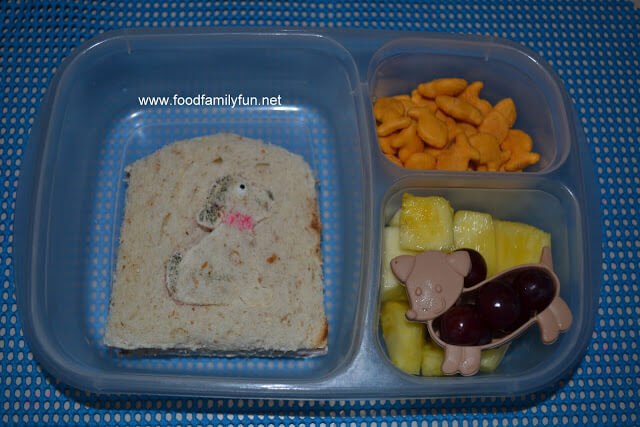 Ham sandwich, goldfish, pineapple and grapes.
pretty much all of her favourites so it's no surprise that she ate it all!