Ok maybe they aren't so spooky - more like fun Halloween lunches! These are form last week.
This is Rose's lunch.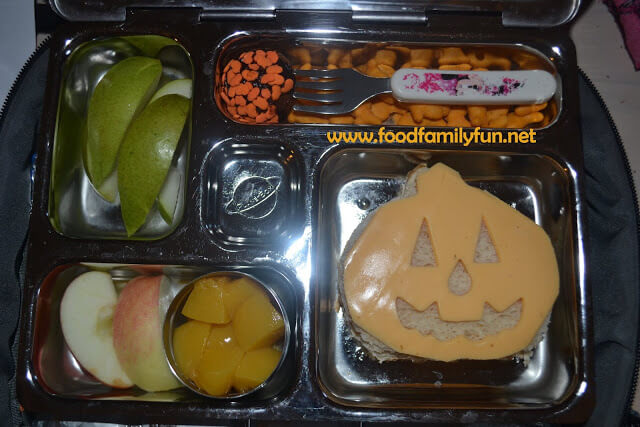 pear slices, apples & diced peaches, mini cake ball, goldfish & fork for the peaches
cheese sandwich with a cheese jack o lantern topper. I used an upside down mini bird cutter to make the mouth, stamped side by side.
This was Amy's lunch.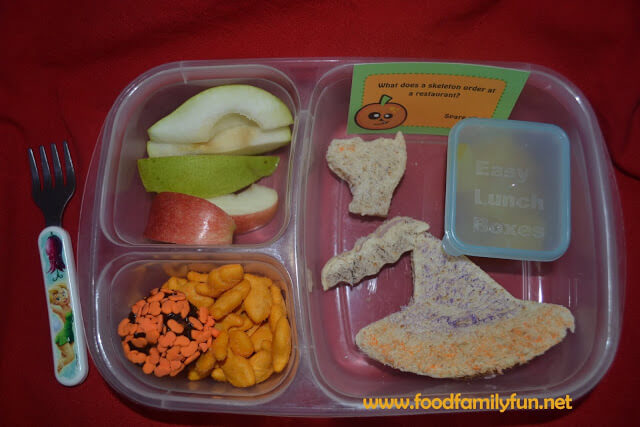 She has all of the same ingredients except for the sandwich. Her sandwich is ham and I made a witch's hat, a bat and a black cat. This was all from one sandwich as the hat leaves a bit of extra bread around the edges.
Everyone has been getting Halloween jokes in their lunch boxes lately. This one is a free Halloween printable from
Paper Glitter
. I added the text jokes myself (google Halloween jokes for kids - there are tons) or you can
go here
and find ready made joke cards that you just have to print and cut. I recommend using index card stock for the best result. Also - I don't actually put the joke in with the food either - that was just for the photo. I usually put it on top of her lunch container. Amy can read her own jokes and Rose usually has one of the older children read her joke. They look forward to their joke everyday!
Heidi's lunch - the lunch didn't travel today -
just was made and stuck in the fridge ready for her as soon as she got home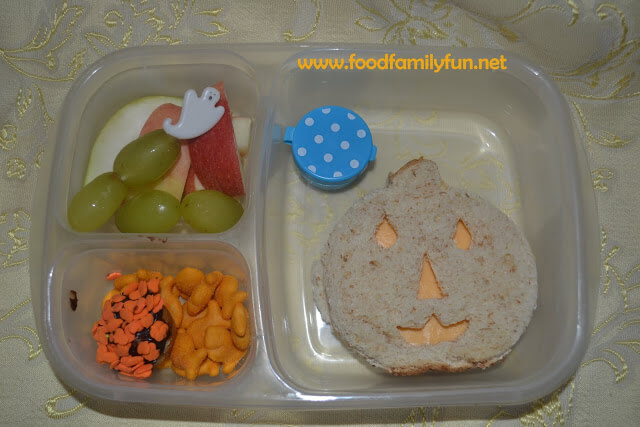 grapes and apple slices, mini cake ball, goldfish, gummy vitamins
Jack o Lantern Cheese Sandwich - One upside down bird mini cutter to make the mouth
Almost everything was eaten out of these lunches!