It's my birthday today! Tomorrow is Emily's 1st birthday. This year has gone by very quickly! Today all of the girls wanted dolphin sandwiches. What a nice birthday morning- fast lunches and they all agree :)
Amy's Dolphin lunch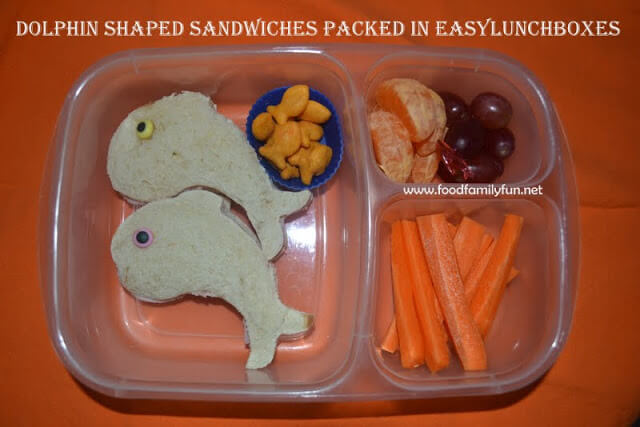 dolphin ham sandwiches, goldfish, clementine, red grapes and carrot sticks.
The one carrot stick looks wonky in the photo but I swear it didn't look weird in real life.
Rose's Dolphin Lunch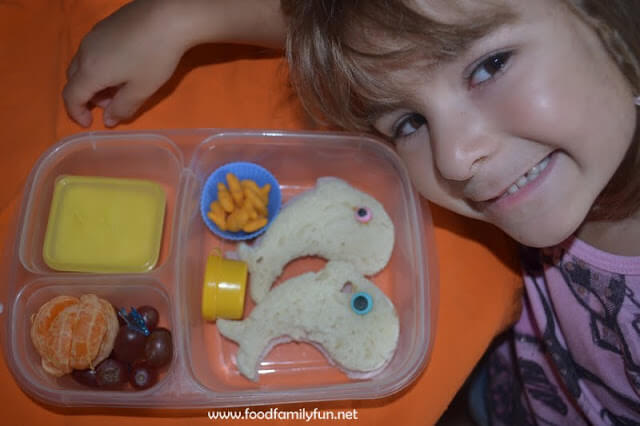 Vanilla pudding with sprinkles, clementine, red grapes, goldfish and dolphin ham sandwiches
Heidi's Dolphin Lunch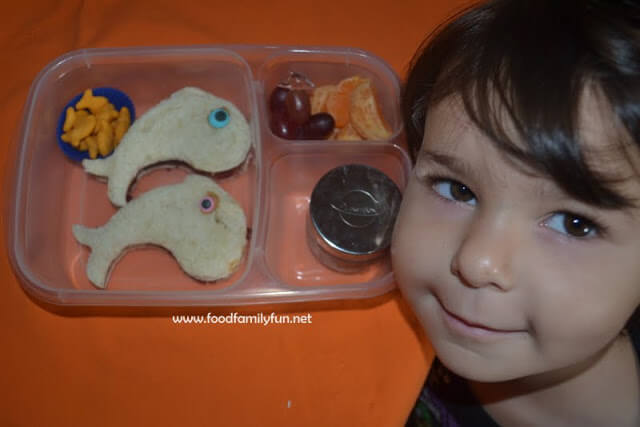 dolphin peanut butter & jelly sandwiches, red grapes, clementines, vanilla pudding
I finally ordered the EasyLunchboxes cooler bags. I have been having a little trouble with packing 2 snacks when I use the planetbox lunch system. I only need to pack two snacks on Wednesday and Thursday when Amy has after school activities. Otherwise she just takes a morning snack and everything fits perfectly. So when I decided that I would try out the EasyLunchboxes for Amy today (and of course Heidi), Rose said she wanted it too. So with the help of my trusty lunchpunch, these lunches were made quickly and easily.
This morning I went on a field trip with Heidi's class to pick up trash to help clean up planet Earth. (We all wore gloves and there was nothing too bizarre -- mostly candy wrappers, plastic straws and wraps from juice boxes etc). She was very excited about her field trip, then after about an hour she said "I'm tired of this." She's only 3 and she picked up lots of trash so we took a break and then all of the children played on the playground which I am sure she will tell you was the best part!

You might be interested in these items that I used today: