It's
almost
October.... so pumpkin sandwiches today :) I resisted the urge to make them Jack O Lanterns.
Amy & Rose have identical lunches. Heidi has hot lunch at school.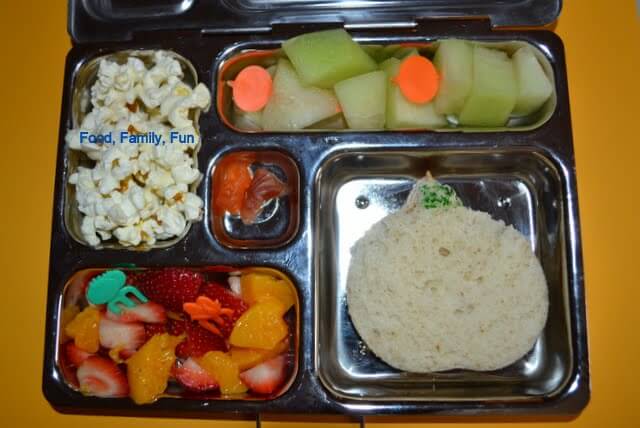 popcorn, honeydew melon, vitamins
strawberries & peaches, PB pumpkin sandwich
I really feel a bit tired/sick today - going back to bed ASAP to rest up for my busy afternoon!