Both older girls have the same today (hot lunch at school for Heidi). It is very easy to make identical or almost identical lunches in the morning. I am the one who is having a hard time getting out of bed in the mornings so this definitely saves me some time.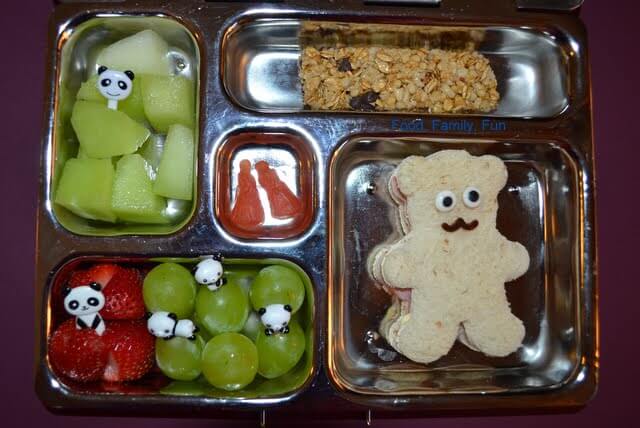 honeydew melon, granola bar, strawberries, green grapes, gummy vitamins
teddy bear shaped ham sandwich.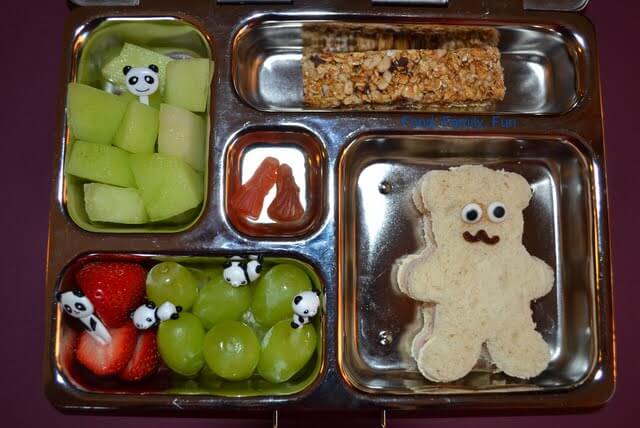 I was going to attempt a more panda bear looking sandwich but just didn't have the energy today. Next time. I know the girls will still love all of the cute panda picks as they are a favourite.