Instead of a Spookie Halloween Lunch, I decided to make a happy one! Amy has a smiling Jack O Lantern sandwich today.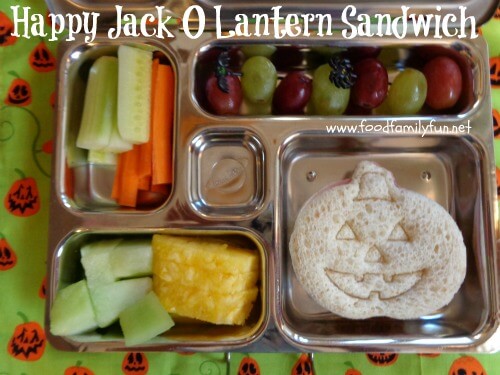 As excited as she was about her
Spookie Ookie lunch
, Amy didn't seem to eat much out of it. She was either rushed or not that hungry. In this Happy Jack O Lantern lunch I packed many of Amy's favourite foods. Cucumber and carrot sticks, honeydew melon and pineapple and both reg & green grapes. Her Happy Jack O Lantern sandwich is a ham sandwich. She ate more out of this lunch, but still not very much. I think she must be very chatty at the lunch tables these days!