I made this little penguins lunch for Emily and had a rare moment to snap a photo of the "after".

red & green grapes, a couple of carrot penguins, strawberries
Strawberry jam sandwiches, string cheese
This is what came home at the end of the day.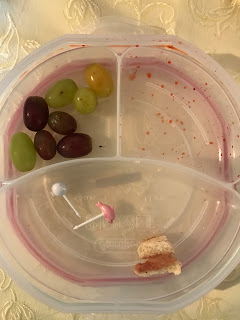 She ate almost everything.
Here are some items that I used when making this lunch.
Disclaimer: if you make a purchase using the links on my site I may earn a small commission. Thank you for your support!