I packed a very simple vegetarian lunch for Rose in her new Yumbox last week.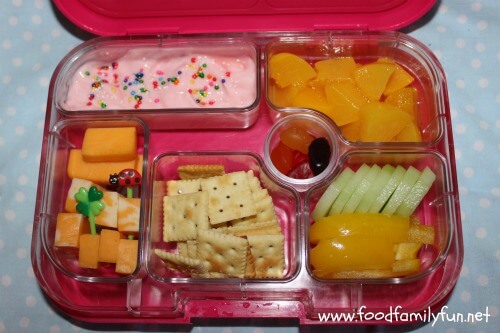 Rose has cherry yogurt & plain greek yogurt swirled together and topped with sprinkles, diced peaches, cheddar and colby jack cheese cubes, mini crackers, a couple of fruit snacks and her favourite veggies - cucumber and yellow peppers.
When it came home empty I asked her about eating everything worried that she was still hungry. Nope! Her teacher had birthday cupcakes but they had to eat all of her lunch first. So the size is actually quite perfect.