This is another activity that was on our family fun list - plant a fairy garden.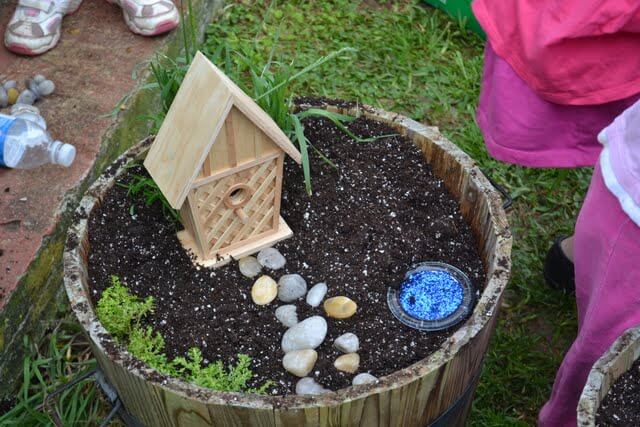 This is the very beginning of the task. The girls were eager to start planting and although we had made many little embellishments already, we had not yet painted our fairy house. so we used the unpainted to one to help keep the spot!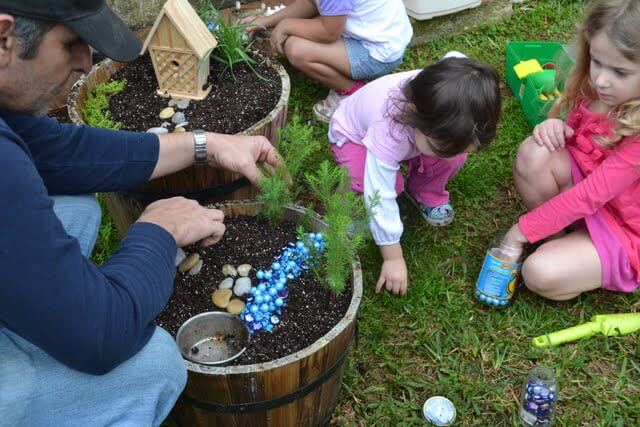 We had planned on using one container but as the designs progressed we ended up with three small planters for our fairy garden.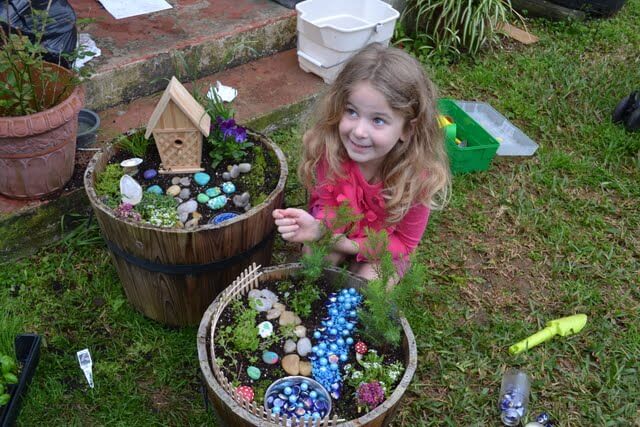 Amy proud of her work laying out our blue gravel river and small pond.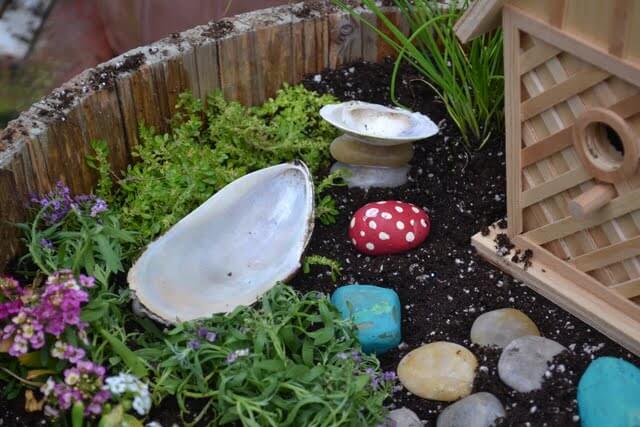 This is the fairy sink, toadstool seat and mussel shell bath.
That was one HUGE mussel!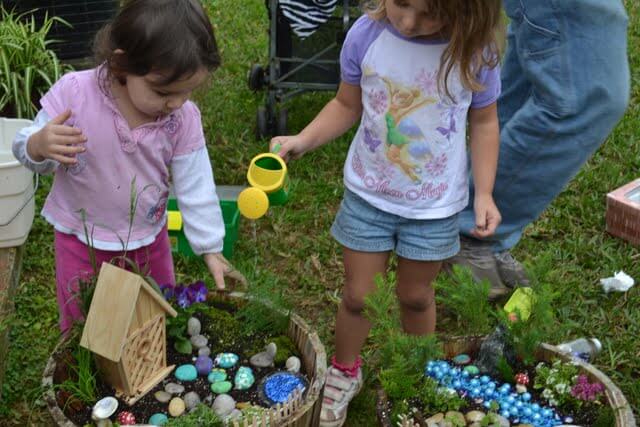 Rose & Heidi watering the garden.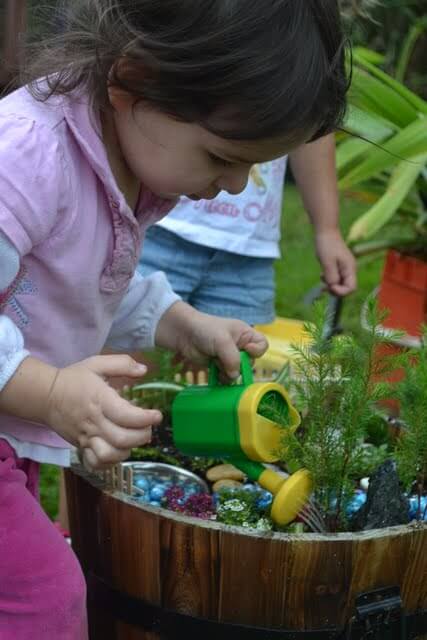 still watering...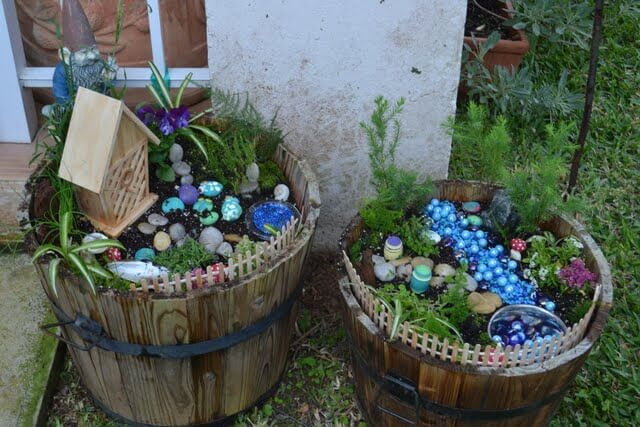 The first two planters in their spot. We couldn't find any little fencing to purchase here, so I made that one with balsa wood and mini craft sticks. It didn't really hold up well as the girls have been constantly tending to their fairy garden and re arranging it!
Here's our current fairy garden with all three planters -- it's in need of a little grown-up tending now! I'm sure there have been many fairy visitors :)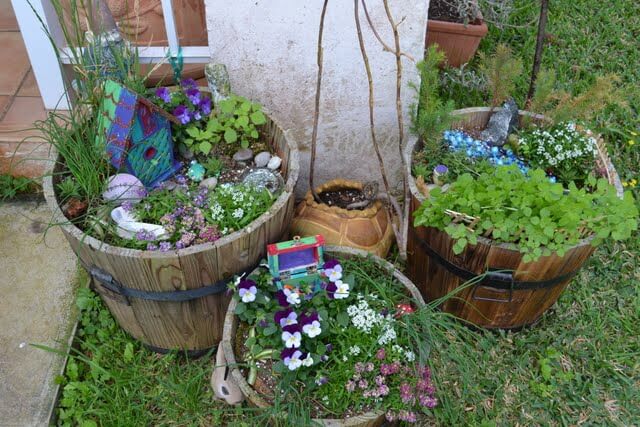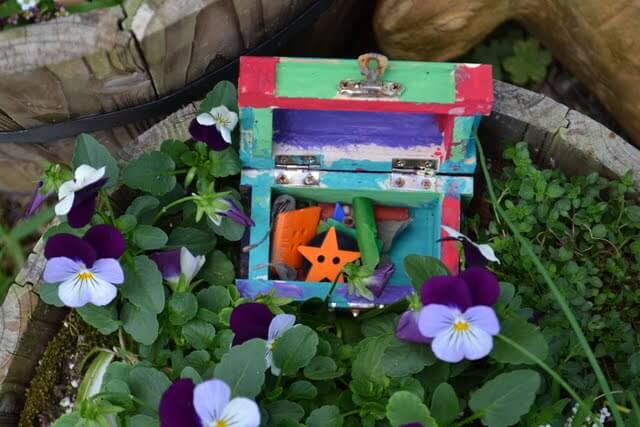 Amy thought we should leave a treasure box of items that the
fairies might want to borrow :)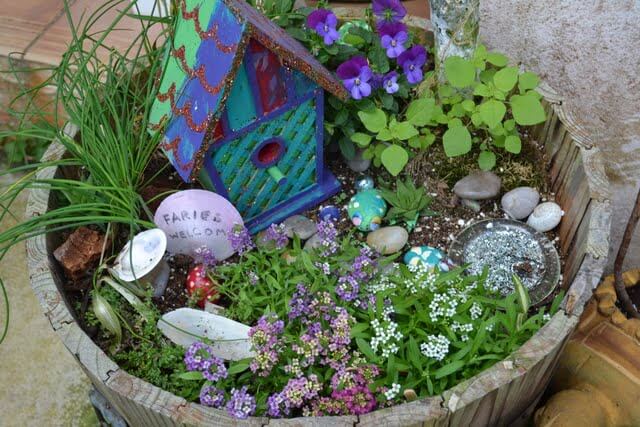 The fairy house is painted and glittered, and the girls added a little fairies welcome shell sign. The blue glitter from our looking glass faded - it's still pretty as a silver looking glass.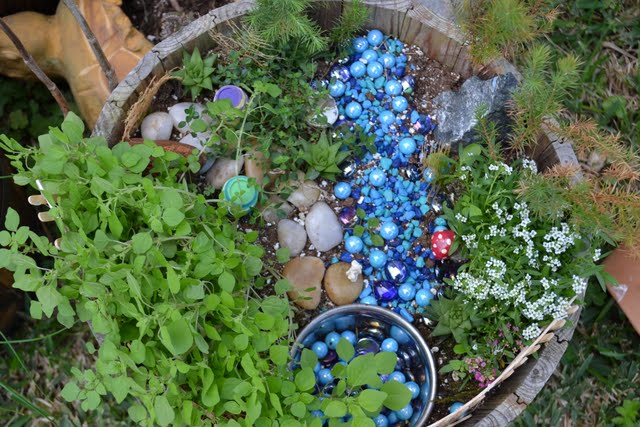 This one has become a bit overgrown. I think we'll give it a little love this weekend!