We had two very scary storms here in Bermuda. First Tropical Storm Fay and then a week later Hurricane Gonzalo. I am happy to report that we are all fine and have power restored at our home.
Here is a today's lunch for Heidi packed in one of our new Yumbox Panino containers.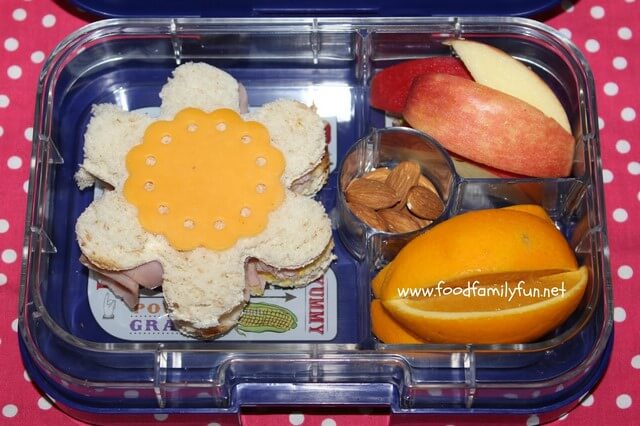 Ham sandwich with cheddar cheese topper, apple slices, orange slices & almonds.
I'm sure that it will come home empty - hers always does!