Yesterday was Emily's first day at school! She handled it like a champ. No tears and enjoyed her day at big school. She will be at home by lunchtime each day this year so I won't be packing her a lunch to take.
Here are all of my girls ready for school yesterday. They were greeted by a bunch of smiling teachers who have known most of them since they were babies, happy to have all of them at school together at last! It was quite a moment for me to have them all climb out of the car and head off to their classrooms. Of course, I spent the morning thinking of them, particularly Emily on her first day, hoping that it was a good one! And it was.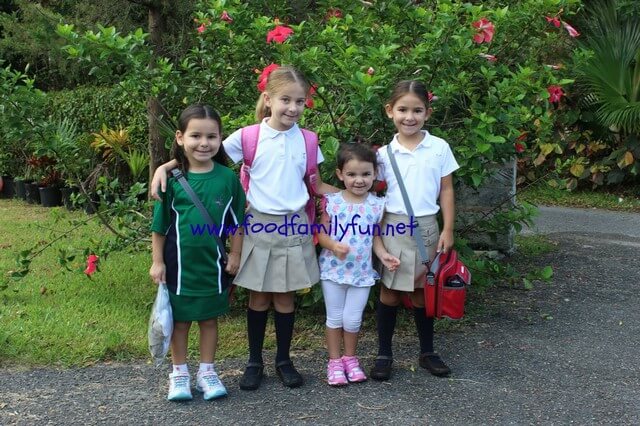 Poor Rosie did not have a good day, I had to pick her up after lunch as she was not feeling well. Fever & a sore throat - we're off to the Dr today. Yikes!
The girls wanted a little yogurt in their lunches today so I used our leakprook Yumbox lunchboxes.
This was Rose's lunch - she didn't eat much on account of not being well.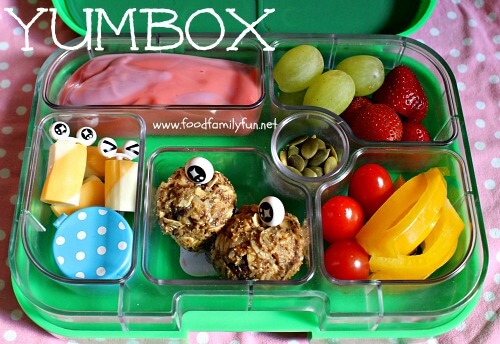 yogurt, cheese sticks, sprinkles in the little cup for her yogurt,
no bake energy bites,
pepitas, grapes & strawberries, grape tomatoes, yellow bell pepper.
Heidi's is similar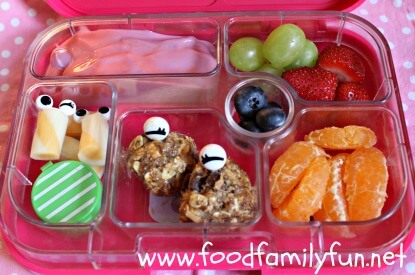 Just realised that I put her eye picks in with the eyelashes facing the wrong way - oops!
Amy's lunch is packed in our brand new
Yumbox Panino
. Sadly, this photo is pretty terrible. I was a bit nervous for Emily's first day and trying to get out the door early enough in case she had a meltdown at dropoff. My hand must have been shaking!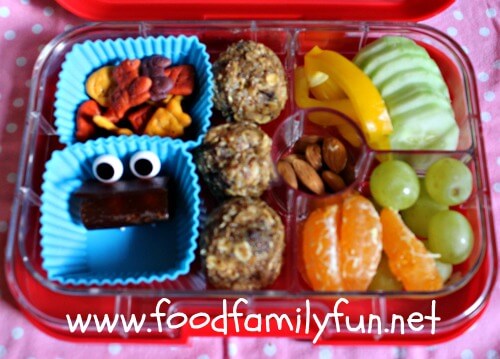 Annie's cookies, strawberry fruit leather, energy bites, almonds, bell pepper & cucumbers, clementine, grapes
Here are some items that I used when making this lunch.
Disclaimer: if you make a purchase using the links on my site I may earn a small commission. Thank you for your support!