Today is back to school for 3 of my 4 girls. Emily won't start until tomorrow.
Here are Rose - P2, Heidi - P1, & Amy - P4 at school this morning.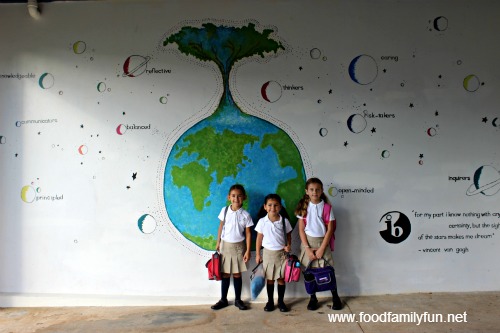 First day of school lunches all have a flower theme.
Rose's lunch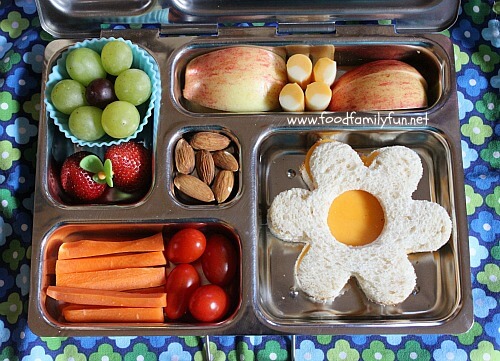 grapes, strawberries, apples, cheese, almonds, carrot sticks, grape tomatoes & a cheese flower sandwich
Heidi's Lunch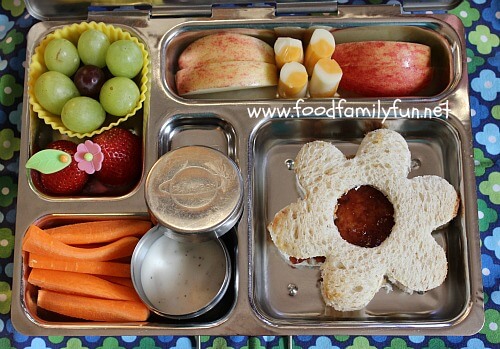 almost the same as Rose - grapes, strawberries, carrots sticks with ranch dip, apple slices, cheese and a PB&J sandwich
Amy's lunch is packed in the Planetbox Shuttle. It's one of her favourite containers.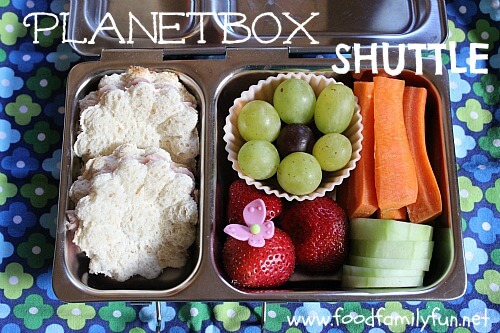 2 flower shaped ham sandwiches, grapes, strawberries, carrot sticks & cucumber rounds.
I always get a little bit nervous on their first day of anything - school, camp, a new activity. They all were happy to get back and see all of their friends and go to their new classrooms. Meanwhile, I have a few butterflies. I hope they are all having a fabulous first day back at school. I can't wait to hear about it at pickup.
Here are some items that I used when making this lunch.
Disclaimer: if you make a purchase using the links on my site I may earn a small commission. Thank you for your support!
Shared on: