Hello Kitty fun bento for Amy to eat at gymnastics last Saturday.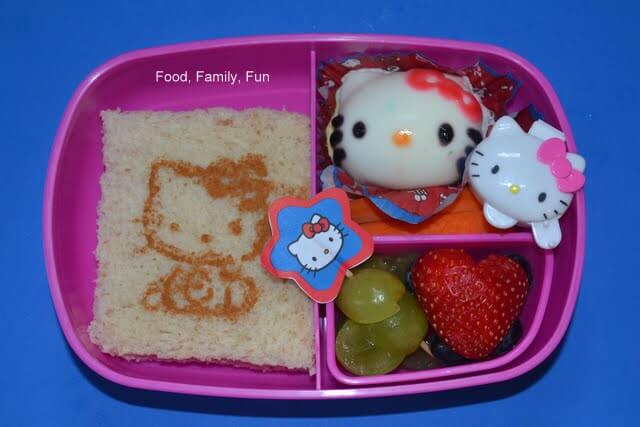 ham sandwich with Hello Kitty stencil in cinnamon
Hello Kitty shaped boiled egg, carrots sticks
craisins in the mini Hello Kitty container
green grapes, blueberries, strawberry heart
She ate everything except the blueberries. I only put a few as I just keep hoping she'll try them. Not yet.
Shared on: