Green themed lunch for Heidi.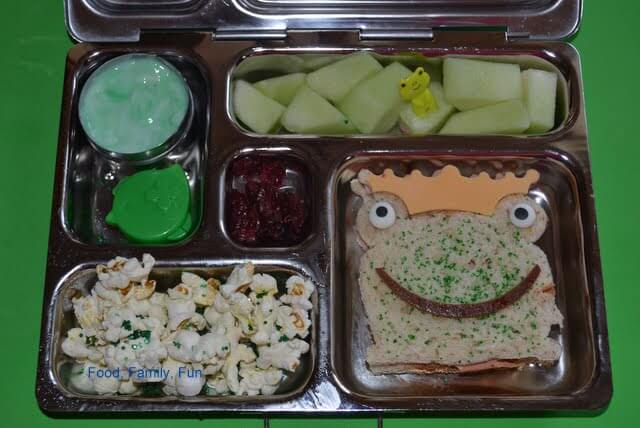 green vanilla yogurt with sprinkles in the green cup, honeydew melon,
popcorn with green sprinkles, craisins, bologna sandwich - frog prince
I started out making her sandwich with the frog prince lunch punch and then remembered that Bento Blog Network has a green theme this week. I have been wanting to participate in those for weeks now but I never remember to get it together. So a few quick changes of plan and Viola! Green themed lunch.