We had a week of some pretty plain lunches. Amy had snack duty at school this week so with the extra bit of morning prep work, lunch making time was shortened and I didn't snap any photos most days. Here's one day from the past week.
Heidi's lunch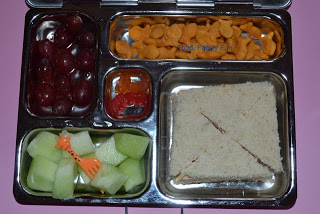 grapes, goldfish, fruit snacks
honeydew melon with a sad giraffe pick! and ham d& cheese sandwich triangles
Amy's Lunch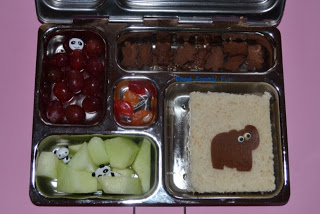 grapes, teddy grahams, fruit snacks
honeydew melon, ham sandwich with a fruit leather elephant.
I think it was strawberry fruit leather - I finally found it back in the grocery store - they moved it!
Rose's Lunch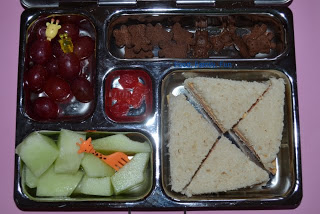 grapes, teddy grahams, fruit snacks, honeydew melon
ham sandwich triangles