It's a spooky spider! The girls had fun making these toilet paper roll spiders yesterday morning.
I saw this Halloween craft last year on
this blog
.

Here's what you need to make a spooky spider:
toilet paper roll
black paint
glitter
2 googly eyes
4 pipe cleaners
something to poke 4 holes with (Daddy used a knife)
assorted embellishments - sequins etc (optional)
It was super easy and I only offered slight direction. We used a glitter medium and mixed it into the black paint to make black glitter paint. It's still sparkly and a bit neater than shaking glitter around. We were out of glitter glue, but you could use that also to make it sparkly without the mess of loose glitter. This was a minimally supervised craft so I was making it as easy as possible. They were working at the kitchen table and I was cooking in the kitchen.
1. Paint the cardboard tubes and then let them dry (this was the hard part -- the waiting -- so we did some colouring pages and other cut and paste fun stuff while we waited)
2. Have a grown up poke four holes on each side to thread the pipe cleaners for legs.
3. Thread the pipe cleaners through the holes and bend to make it look like legs.
4. Glue on googly eyes and any embellishments that you want - we got out our
collage art box
and then everyone decided to put lots of extras on their spiders!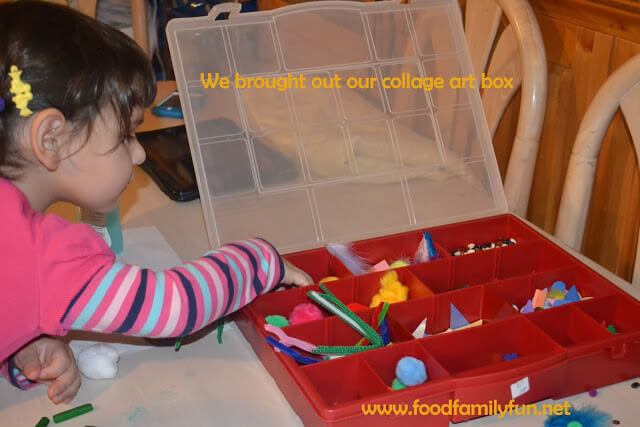 Here they are adding the fun bits. They started to look less like spiders after a while!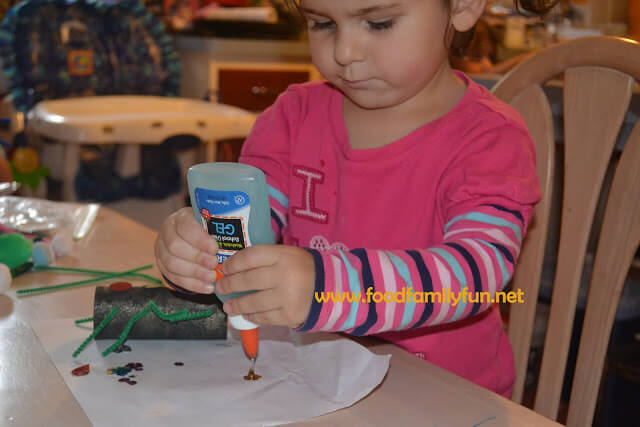 Heidi concentrating on her glue - I love it!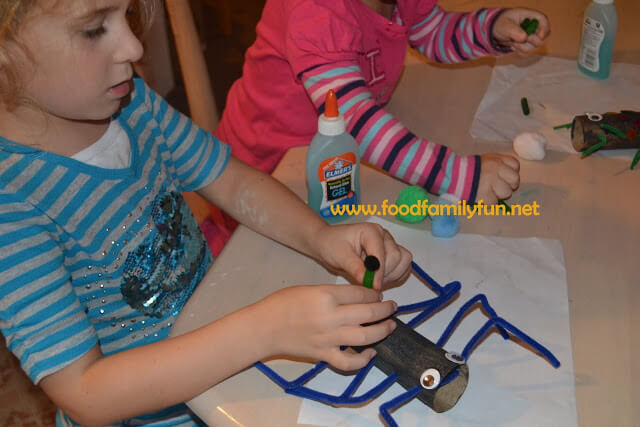 Amy decided that hers needed a stinger like a scorpion.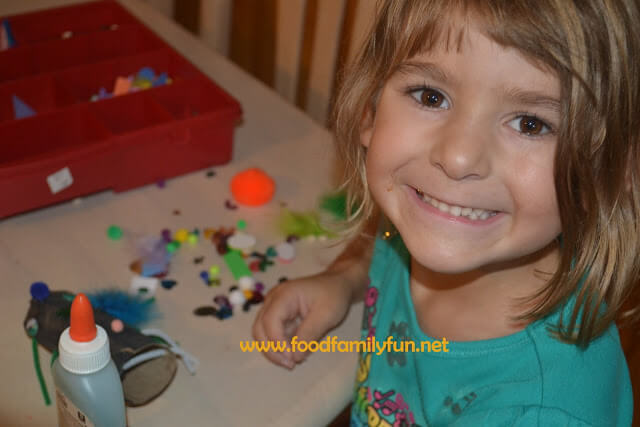 Rose thought feathers would be just the thing for her spider. Usually we use an art tray when we work with the collage box materials. There was a slight mess on the table but they packed it away and then swept the floor. The art tray definitely contains the mess better. I was busy making pumpkin pie at the time and I just didn't think to get out the art trays.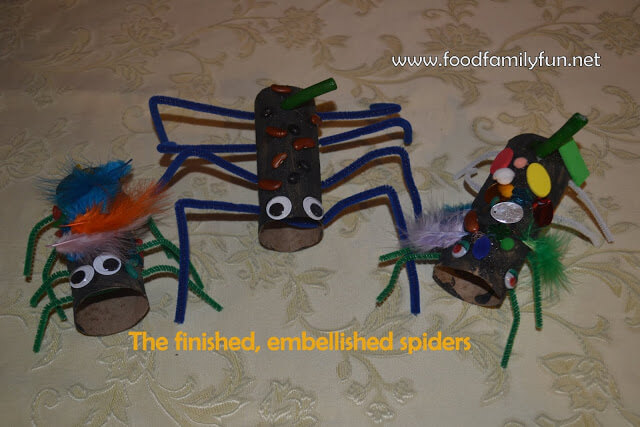 Heidi finished first (top photo) then after she saw what her sisters were doing, she added some more embellishments :) Here are all three finished *spiders*.