A family member had a pottery painting birthday party last month. The girls enjoyed this as expected but I was very sad to learn the the pottery painting studio was closing as the owner had some serious health issues. I was glad that we had the opportunity to go right before it closed! Painting pottery is on our Family Fun List. It was a great way to spend an afternoon - especially with cake included ;)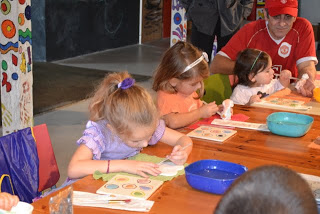 Daddy started out giving Heidi a little assistance but as soon as she realised that Rose was holding her own piece, she had to follow suit.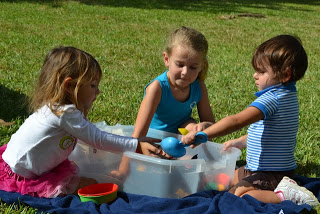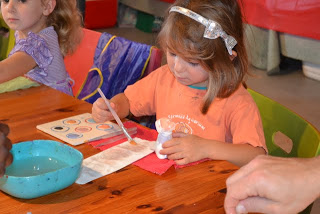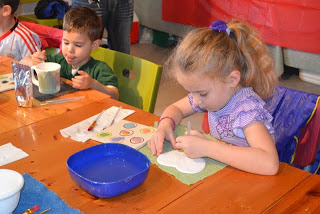 Lots of concentrating faces in these photos!
The staff put all of the painted pieces in the kiln and we got them back several days later. Here's their finished work. I think they did a great job!
Rose's Puppy, Heidi's Kitty, and Amy's heart coaster