A fun dress up lunch for Amy.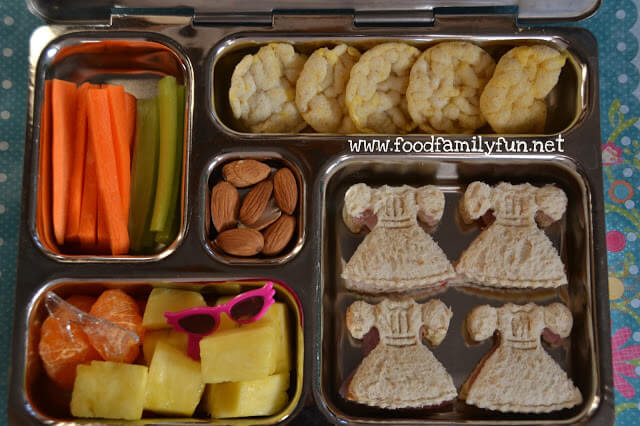 carrot & celery sticks, ranch flavoured rice crisps
clementine, pineapple, almonds
dress shaped ham sandwiches
This was super simple to make. It literally took just a few minutes. Amy loved it! These plunger style cookie cutters are so fun and easy to use. All 4 were made from 2 slices of bread. First I cut out all of the bread and stamped 4 of the best looking slices with the dress details. Then I cut out the ham and assembled. Easy!
Here are some items that I used when making this lunch.
Disclaimer: if you make a purchase using the links on my site I may earn a small commission. Thank you for your support!