Two snacks for my little swimmers! Heidi wasn't swimming today but she still had the same as Rose. She wants to have her turn everyday like her sister, but the little one's group lessons are only Monday and Wednesday so today we watched Rose's lesson.
Rose's after swim snack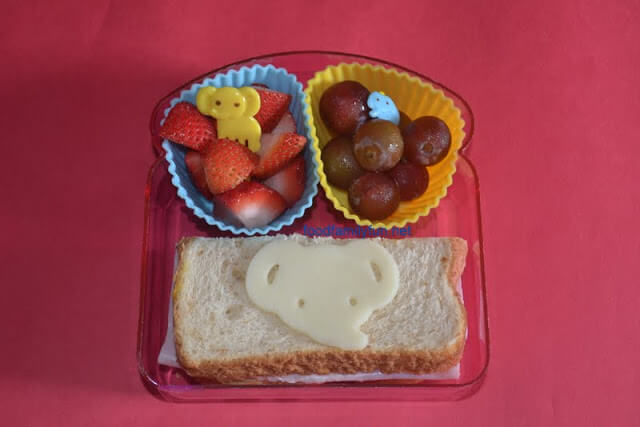 strawberries, grapes,
half a ham sandwich with elephant cut out of mozzarella cheese
Heidi's snack.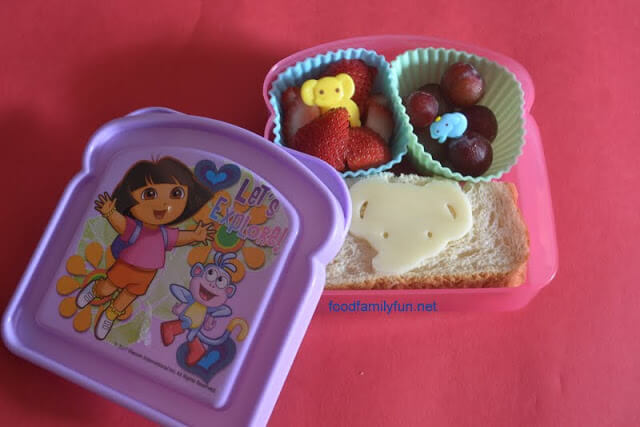 the same except cheese sandwich.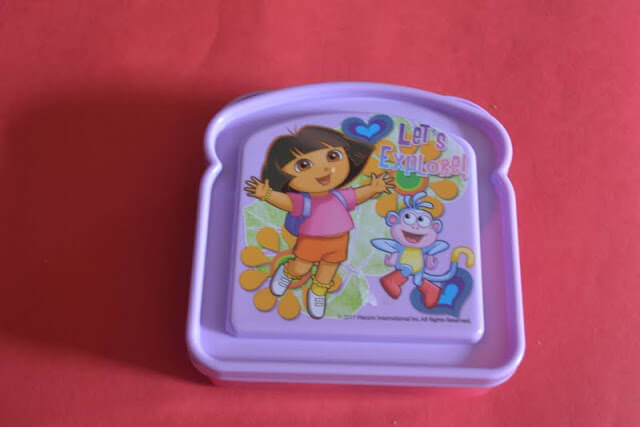 You might not know this, but Heidi is a Dora fanatic. She loves anything with Dora on it. When we were out shopping a week or so ago she saw this little sandwich container and a pair of Dora socks that she just had to have. I am pleased to say that it's a perfect little snack container, or hot lunch day "sides" container. It fits 4 silicone cups perfectly and the lid snaps on with more conviction than our other ones. It is also easy enough for her to open. They were $4.55 at Pheonix Kids. There were a few other characters too.
Something was up with my camera. I couldn't take a decent photo. Hopefully I will have time to see if any of the settings are off before I use it next. I am not skilled in photography anyway so it's always on automatic. It was very weird today. These were the best ones and I took several!!!

Shared on: