Easy and fast to pack lunchboxes for a busy morning!
Amy's lunchbox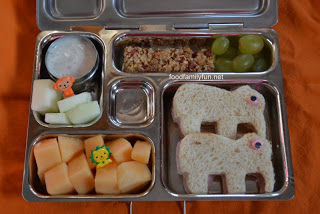 cookies n cream pudding, honeydew melon,
cantaloupe, granola bar, grapes
2 elephant sandwiches
I made Heidi's exactly like Amy's except somehow her elephant sandwiches didn't come out quite right! The pudding is a special treat. I made it for them for dessert and they wanted to save some for lunch.
Rose's Lunch Box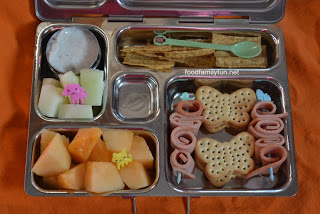 Almost the same -- sunchips instead of granola bars (we ran out)
plus her new favourite thing - crackers and bologna roll ups!