Turtle sandwiches for Amy & Heidi.
they are very similar!
Amy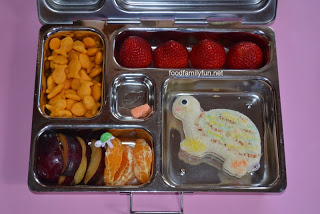 goldfish crackers, strawberries, plum, clementine
vitamin & a turtle shaped sandwich.
I started with the brown and then she took over and wanted to put every colour on her sandwich!
Heidi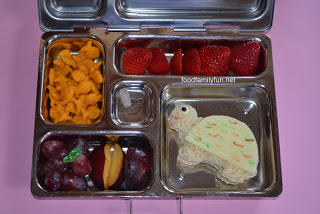 goldfish crackers, strawberry halves, red grapes, plums
vitamin and a turtle sandwich with a cheese topper
They ate almost everything in these lunches. Yay!