Two little
snack bentos
to go with hot lunch day - last week Friday. I guess technically these are side dish bentos. Friday hot lunch is Cheese Pizza, these add a healthy part to their lunch.
Rosie's Puppy bento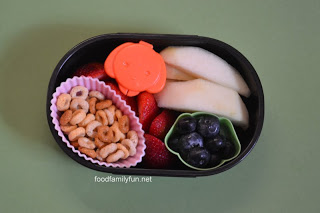 cheerios, strawberries, pear slices,
blueberries, vitamin in the little puppy cup
Amy's Bento of sides/snacks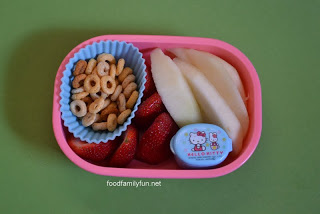 It's the same as Rosie's except since Amy will not eat blueberries, I left them out.
They each chose their little cups -- Amy picked Hello Kitty, how surprising :p