Hello Kitty Lunch for Rosie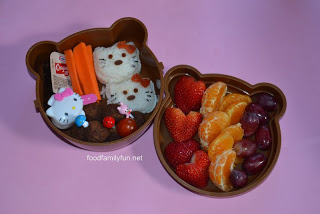 Bottom Tier:
Hello Kitty onigiri with fruit leather and pepperoni accents
carrot sticks, meatballs with a cup of BBQ sauce (saved from takeout!)
Hello Kitty mini container holds a few gummy fruit snacks, cherry tomato from our garden
Top Tier:
strawberry hearts, clementine, red grapes
Here it is all packed up and ready to go!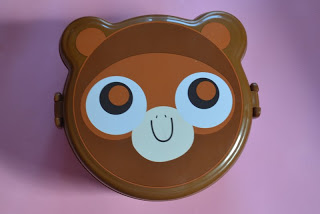 This lunchbox came from Old Navy. They had several other styles but when I went to order one in their sale it was the only design left - $1.80 a good deal! I think it's a monkey.