Santa Claus sandwiches for lunch.
Rose's lunch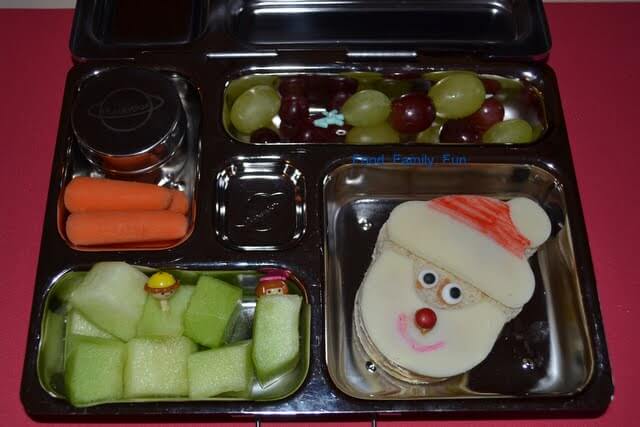 ranch dip, carrots, red & green grapes
honeydew melon, Santa sandwich
Amy's lunch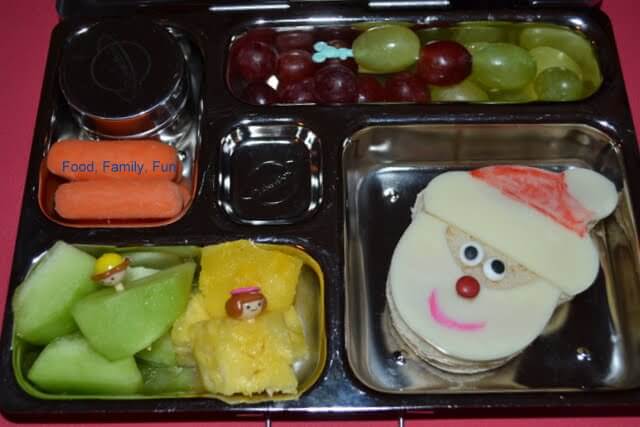 peanut butter, carrots, red & green grapes,
honeydew melon, pineapple, Santa sandwich.
Now for the bad news... I made them on a FRIDAY which was hot lunch day. UGH! They weren't eaten as they could not compete with PIZZA. The funny thing is that I totally knew the day before that it would be hot lunch on the last day of school but I forgot by the next morning. I blame sleep deprivation! I can laugh about it, but jeez - what a waste of a sweet little Santa.
Here's a close up.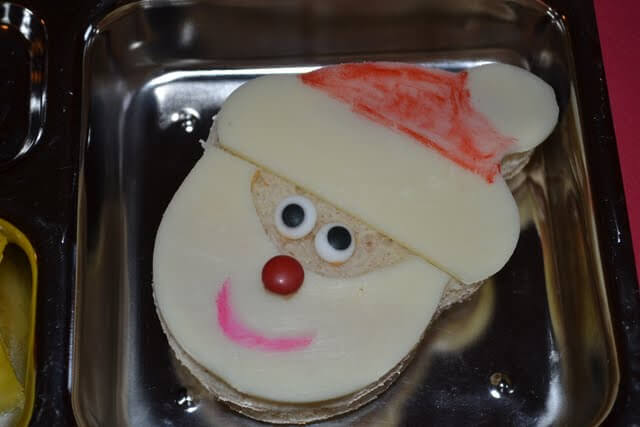 provolone cheese beard & hat, candy eyes and a mini M&M nose.
School starts back tomorrow - looking forward to a new year of fun lunches :)