I have been hoping that the grocery store would have something fun and seasonal soon. Lindo's didn't disappoint. I found these large Wilton cookie cutters. These are a good size for sandwiches. I haven't used them yet but I measured them on the bread and they are going to be great. The Santa works best on an angle and the snowflake just fits. They had some other smaller ones too but I must confess - I already bought them last year!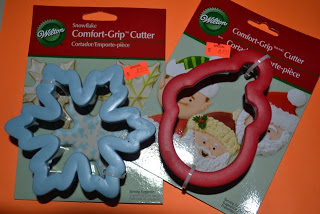 I also found these cupcake liners & picks. Good used inside out for lunches, MTMs and then of course right side out and as intended for some fun cupcakes!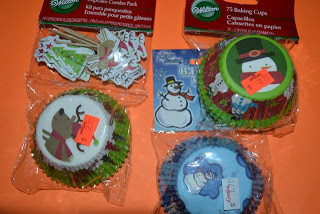 I can't wait to use these. Hopefully soon - but I think it's a tad early for Christmas lunches.