Turkey shaped sandwiches for the girls today - in honour of US Thanksgiving tomorrow. Everyone had the same lunch except Rose's sandwich was a different design and it had cheese, no one else wanted any cheese today.
Heidi's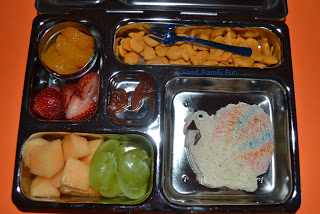 mandarin oranges, strawberries, goldfish, vitamins
cantaloupe, grapes, ham sandwich
Rose's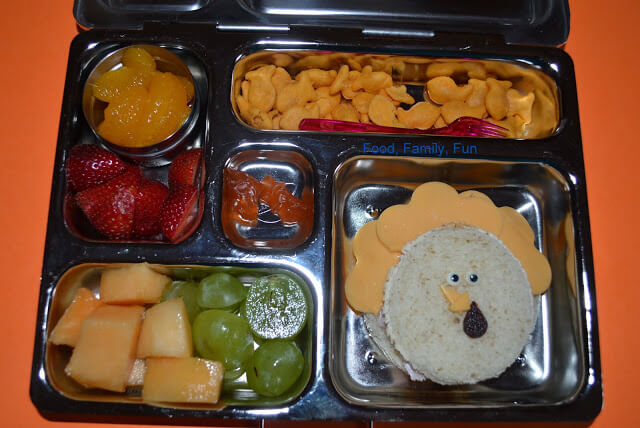 Amy's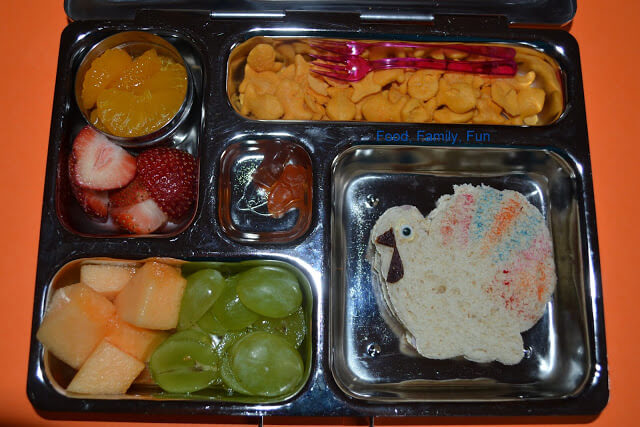 The lunchboxes all came back pretty empty today - Amy didn't eat her oranges, everyone left a couple of goldfish. I originally found the turkey design for Rose's sandwich either from searching google images, or on Pinterest. I can't remember which was first!
This
is the one I pinned a few weeks ago. It was very easy to copy. There were some other really cute turkey sandwiches made with apples or bell pepper strips too - lots of creative Momma's out there :)
Happy Thanksgiving to my American friends !