This is Amy's from last week, packed in her favourite Hello Kitty bento. I made it simple as she doesn't have much time to eat a snack before her after school club, and she's always starving.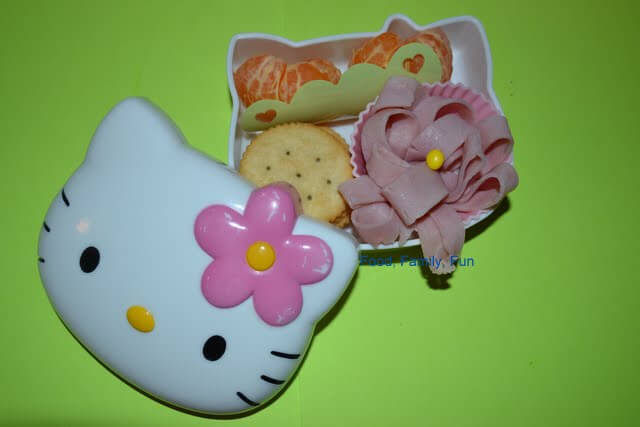 Clementine, ritz crackers, ham flower
It was kind of a rush job on the ham flower and I didn't really have time to tidy it AND take a new picture. Also - she said the candy dot flower center kind of melted by the time she ate it. So no more candy flower centers. The baran worked and the ritz crackers weren't mushy from being next to the clementines.