We have been having pancakes on Sunday mornings for as long as I can remember. However, there was a little break in our routine as life at the end of pregnancy and then with the new baby took some twists and turns. When I asked who was going to make the pancakes last Sunday the girls were so happy to be back on track they all volunteered. Usually, Rose is my go to pancake maker and she has been making them with me since she was a wee one. This week everyone helped and we decided on Alien pancakes.
Measuring the dry ingredients. I make up a homemade mix and store it in a container. This makes for very fast work in the measuring department.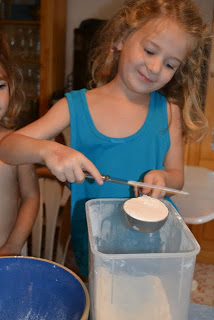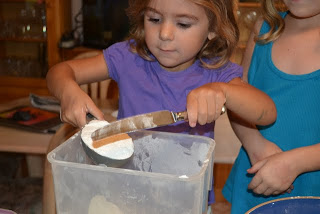 Next we mix up the wet ingredients. Eggs, water, vanilla, melted butter...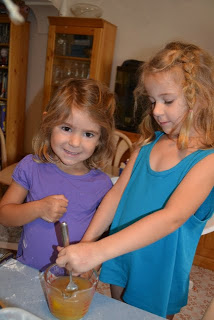 Mix it all together and then I put them on the griddle.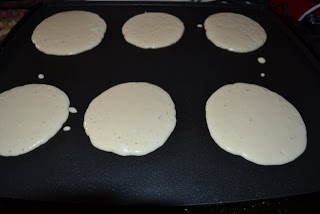 Voila! pancakes.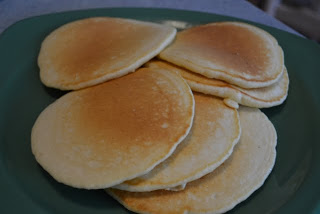 These are just plain pancakes. We make many different kinds but plain is still a favourite. To decorate them up a bit we made aliens by adding bacon, clementines, grapes, blackberries, apples & candy eyes!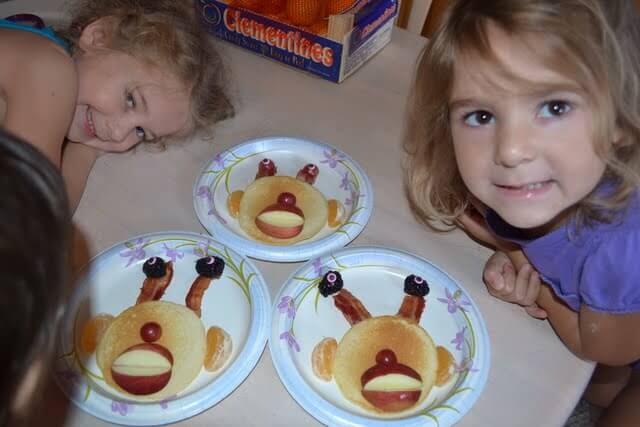 Yum!