Some fun with food writers lunches. Amy's been in her glory since she always begs for me to "colour" her sandwich. The food writers still annoy me as I haven't discovered their trick yet. There just HAS to be one or two secrets to making these work better. I try to avoid them all together but when Nana bought home a new package with pink, purple & orange I couldn't hide them in the drawer fast enough and the little munchkins have not forgotten them!
Amy's Lunch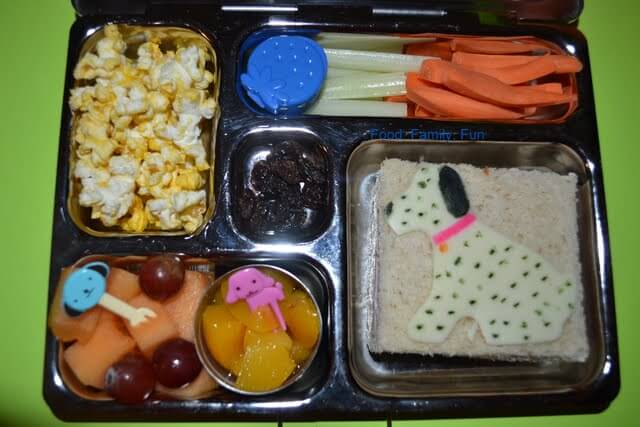 popcorn, cantaloupe & grapes, diced peaches, celery sticks, peanut butter dip & carrots
raisins, ham sandwich with Dalmatian topper (provolone cheese)
Rose's Lunch: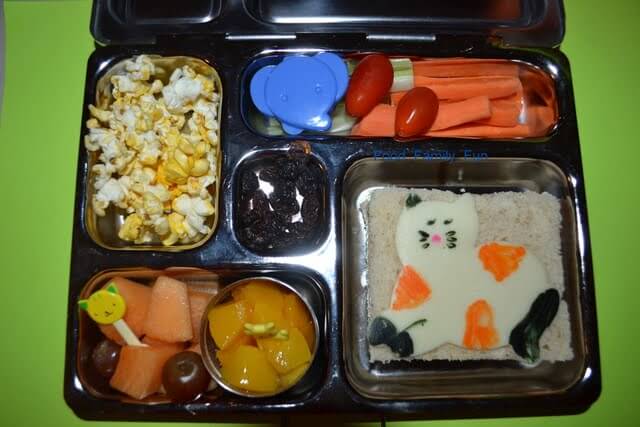 popcorn, raisins, cantaloupe, grapes, peaches, celery, carrots, tomato & ranch dip
raisins, ham sandwich with *calico* kitty topper
Heidi's lunch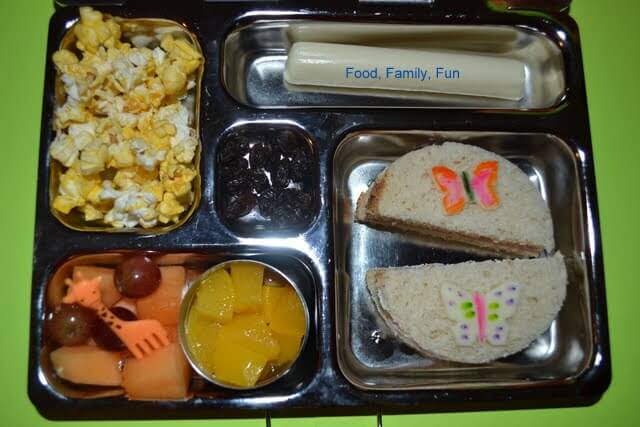 popcorn, cantaloupe, grapes, peaches, raisins, mozzarella cheese
ham sandwich with butterfly cheese toppers
I had NO intention of putting a food colouring filled, cheese topper on Heidi's lunch until she stood at the counter to watch me make lunch and then asked so sweetly "Where's mine?". I cut the butterflies out of the cheese scraps. I have NO willpower in the morning these days. I'm just glad they aren't asking for candy.