Normally Fridays are pizza days at school. They didn't start on the first Friday so as a special treat everyone had chips & salsa lunch. It was a hit. All were slightly different variations, and here are two of them.
This is Rose's (no salsa!)

mini bell peppers, grape tomatoes, carrots, roasted chicken breast
assorted berries & Lundberg Red Rice & Quinoa Chips with french onion dip
This is Emily's lunch.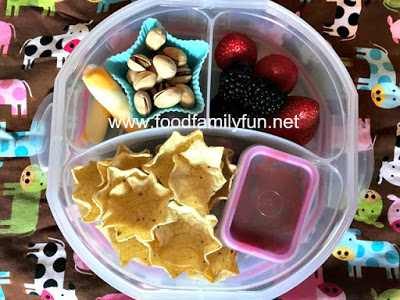 cheese stick & pistachios , blackberries & strawberries
chips & salsa.