These are from Friday (hot lunch day). I think that they would be great for Valentine's Day. They have all of the elements: chocolate, teddies, pink & red, hearts.
Amy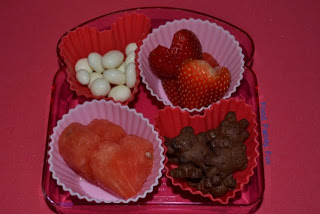 yogurt covered raisins, heart shaped strawberries
heart shaped watermelons, chocolate teddy grahams
Rose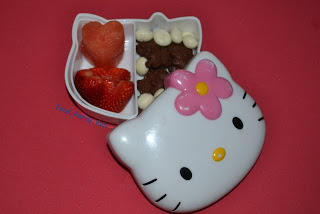 exactly the same with a different container & presentation.