Last week three of my girls had a week at Aqua Camp. That's a week long day camp operated at our local Aquarium, Museum & Zoo. Super fun week, and a few fun lunches too.
Here's one of Rose's vegetarian lunches packed in a Planetbox Shuttle.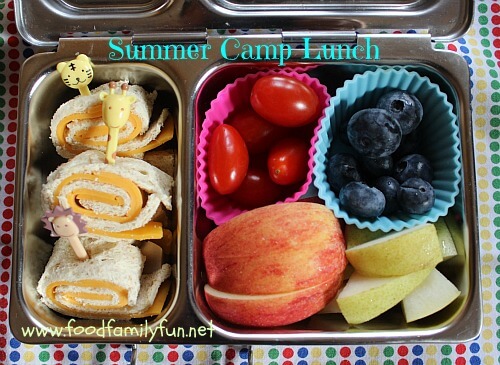 Cheese sandwich pinwheels, grape tomatoes, blueberries, apple & pear slices
The Shuttle is becoming one of our favourite containers to use right now. I can fit a whole sandwich (crusts off) in the small compartment, leaving the larger one with space for fruit & veggies. It really works out to be the perfect size!
I have never liked raw tomatoes. Rose loves grape tomatoes and I always buy them when our garden is not producing. Lately, the Lady Moon Farms organic grape tomatoes that I have been buying have just looked so inviting. So, I finally tried one. WOW! They are awesome. Now I love these raw tomatoes. Funny how your taste buds change.
Here are some items that I used when making this lunch.
Disclaimer: if you make a purchase using the links on my site I may earn a small commission. Thank you for your support!
Shared on: