This post contains affiliate links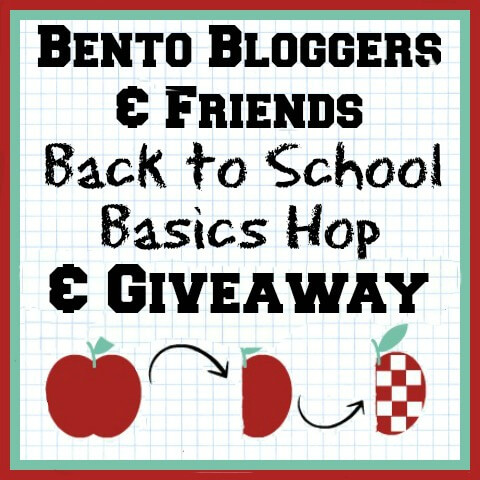 It's back to school time, so the Bento Bloggers and Friends are getting together to share our favourite lunch supplies and we have an awesome giveaway too!
Here's an easy vegetarian lunch made using some of my favourite basic tools. Nothing fancy today, just a few fun accents.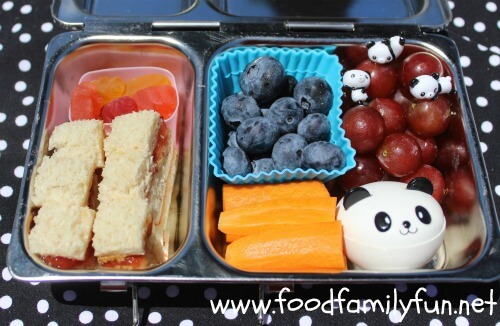 Peanut butter and jelly sandwich bites, fruit snacks, blueberries, red grapes, carrot sticks & a mini panda container of ranch dip.
These are my top picks for favourite lunch supplies:
I have 3 favourite lunch boxes in use right now - the original
Yumbox
, the
Planetbox Shuttle
, and the
Planetbox Rover
. New this year is the Yumbox panino, it has a different compartment configuration so it can hold a full sized sandwich or salad. We can't wait to try it!
Silicone cups - easy to corral small items, adds a pop of colour.
Animal Picks - there are so many to choose from, these are some family favourites
Mini cups - good for dip, sprinkles, or to hold a mini surprise treat.
Sandwich cutters - the more the merrier in our house. Here are our faves.
Now you can enter to win an awesome prize and grab some fun lunch items for yourself!
The giveaway is open worldwide! Please read the Terms & Conditions in the Rafflecopter widget.
The prizes are as follows:
First Prize (one winner, Worldwide)- Gift voucher for US$70 from Bento USA
Runner up prize for Netherlands/Belgium (one winner)- Gift from De Leukste Lunch
Runner up prize rest of the world (one winner) - Gift from CuteZCute
There are 2 mandatory questions. To find the answer you have to hop along to the other blogs and collect the letter tiles. Put them in order and you will find the answer to the first question! The second question is easy - where are you from? This is to determine which runner up prize you are eligible to win.
Here's my letter tile - it's the first letter of the answer :)

So write it down and click the button to start hopping - up next is Christine from My Epicurean Adventures. When you have found all of the tiles (there are 16) you will end up back here and you can enter below. By liking our sponsors you can unlock even more entries for the giveaway!
a Rafflecopter giveaway